(Click on any photo for a full size.)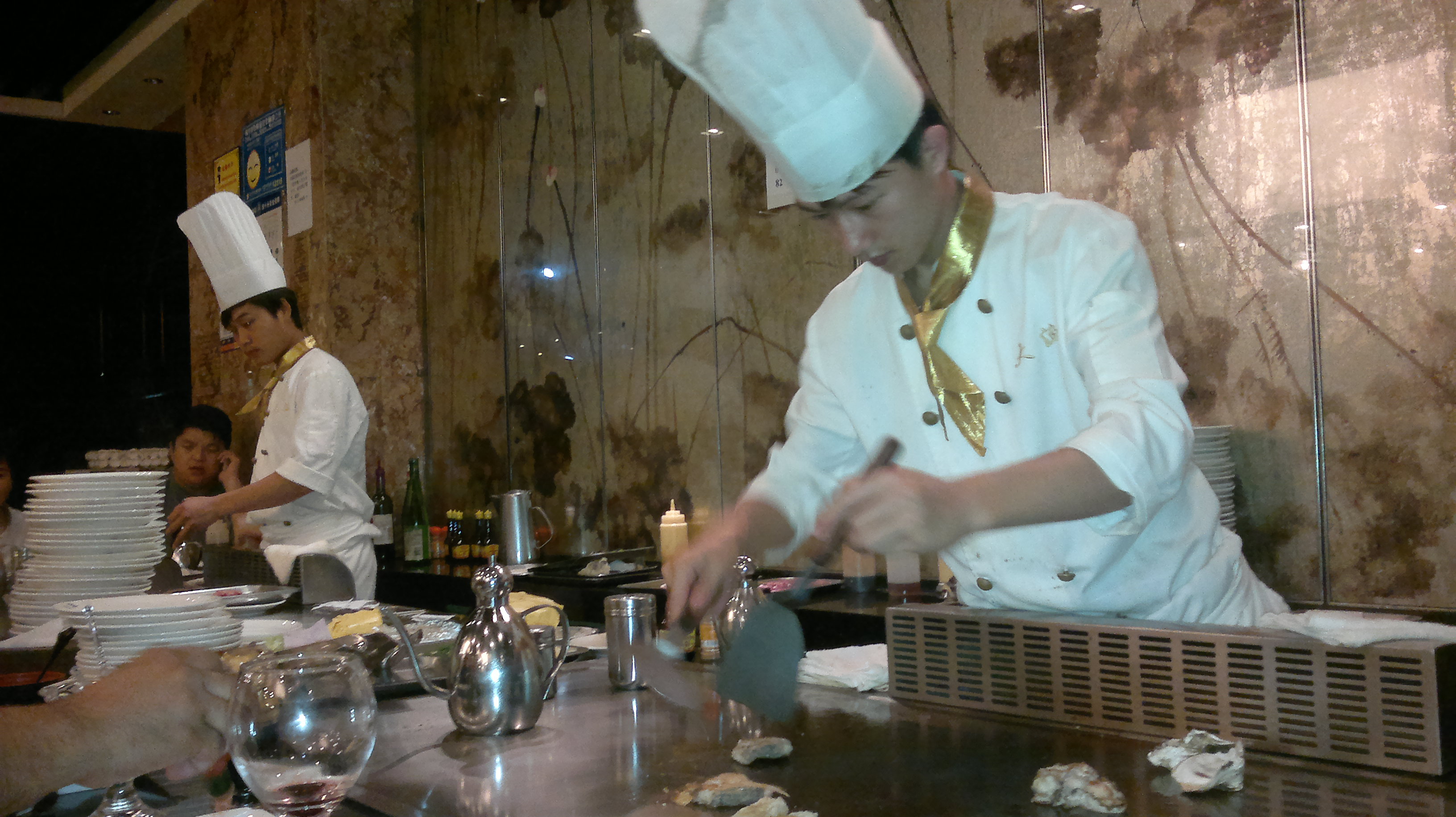 It was a serendipity that I found this Japanese restaurant in Shekou district, Shenzhen (China); and what a discovery it was! It suited all my tastes: a free buffet of Japanese food, excellent quality, expert cuisine, everything cooked right in front of the customer, maximum cleanliness, great variety, fresh fruit juices and milkshakes, desserts and whatnot; all you can eat or drink during two hours, for as little as 20 €. My God!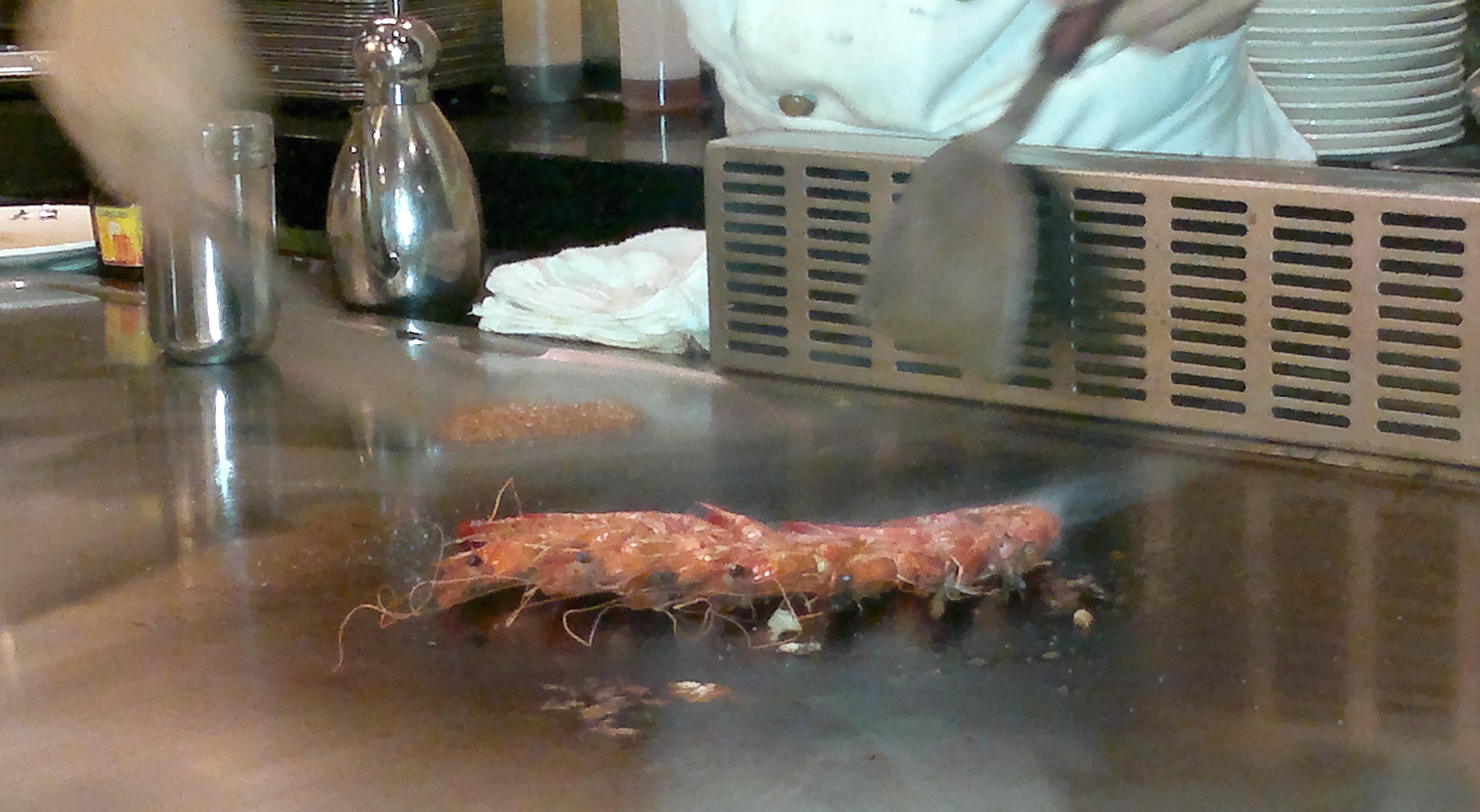 So, along with a dozen other customers, you sit at a large table with two big griddle pans, each mastered by a cook. You grab the menu and start ordering whatever you want to a tender, who passes your order to the kitchen, where, in turn, prepare the raw ingredients for the cooks. Once they get the platters, they grill, boil, fry or whatever needs to be done, just with the help of two spatulas. Everything is cooked onto the pans; even boiling the eggs, which they achieve by pouring water onto the hot plate around the eggs and placing a half-sphere shaped lid over them. Amazing!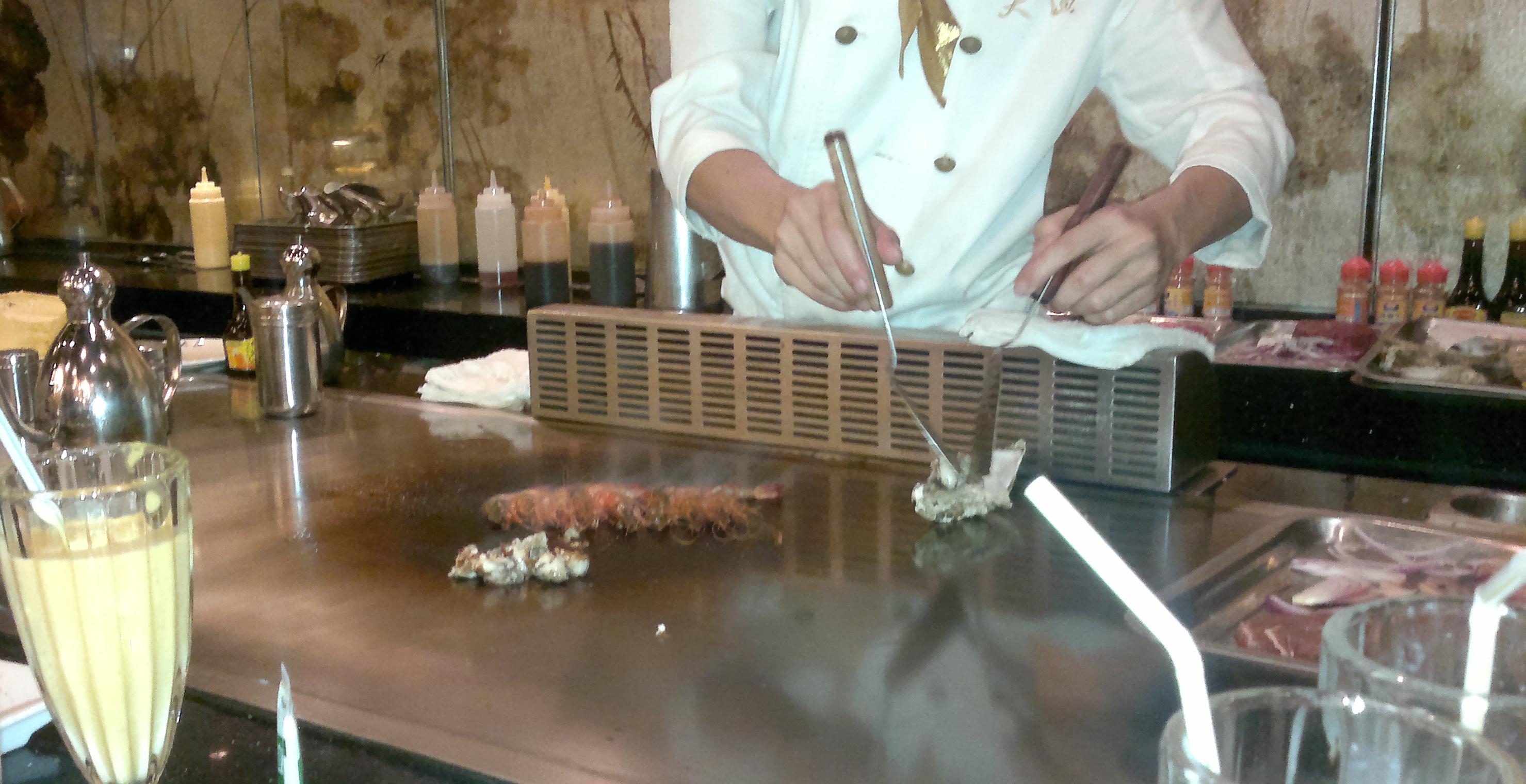 Very seldom in my life I've feasted like that: sushi, sashimi, tenpura, carpaccio, fresh grilled fish, the best beef with onions, banana and mango milkshakes, watermelon juice, fruit salad, mango salad, dragon fruit juice, foie-gras salad, oysters, scallops, king prawns, beer… you name it! Even Haagen-Dazs icecream for dessert. In places and moments like this, you've got to forget about any diet plans.
But the best of all is to watch those guys, the cooks, doing everything with just the spatulas, which they handle at the speed of light: from chopping the meat to oiling the food, from mixing the ingredients to serving the plates, from cutting the butter to polishing the griddle pan, all with the utmost expertise. Quite a show! Only to watch them is well worth the price of the buffet, so you can actually consider yourself treated to the food. Chapeau!
I ony wonder, how on earth does that restaurant make any profit?