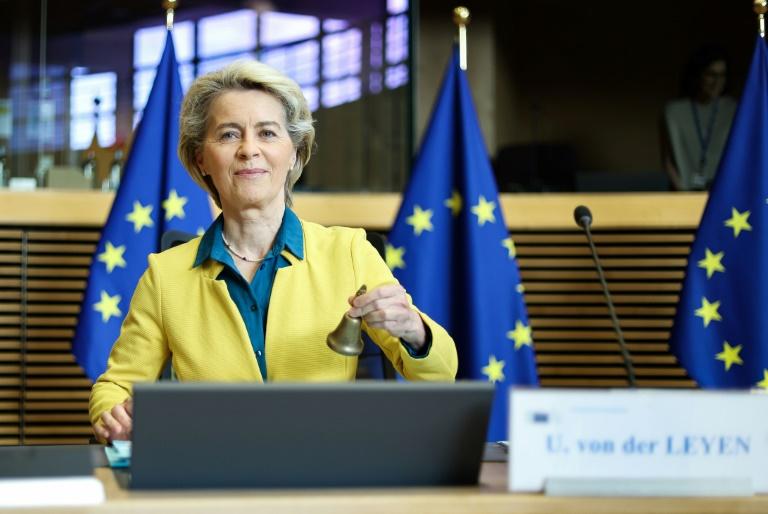 Once more, Mrs. Ursula Vonderleyen has managed to chill her audience with her eloquent words: "We all know that Ukrainians are ready to die for the European perspective. We want them to live with us the European dream." These two sentences were, in my opinion, the key ones in the speech she, literally wrapped in the colours of the Ukrainian flag, gave at a news conference in Brussels on June 17th. Both sentences I deem worthy of some thoughts.
"We all know that Ukrainians are ready to die for the European perspective", she pathetically said. Well — to begin with, I find it a bit odd -and somewhat enigmatic too- her picking of the word 'perspective'. This detail got me a bit baffled. Why 'perspective' instead of, let's say, 'ideals' or 'values', which would've seemed more appropriate and grandiose for the occasion? As I understand, words in political speech are carefully chosen so they transmit very particular meanings and shades; therefore, if Ursula said 'perspective', perspective she meant and not something else. But whatever be the hue she wanted to tint her sentence with, it comes to me so subtle and hard to guess that I'm not feeling capable of successfully undertake the task of guessing; so I won't even try.
In any case, what I think important to focus on is the following: if 'we all' Europeans 'know' that Ukrainians are ready to die for our perspective, then you can bet we know a lot more than they themselves do. I thought -alongside with so many other people, I'm sure- that Ukrainians were dying to defend -what they consider- their territory from -what they consider- an ilegitimate invasion. Dying, by the way, quite reluctantly and not so 'readily' as Vonderleyen fantasizes. I know for a fact that, except for the extreme nationalists, Ukrainian soldiers in general don't want to fight this fratricidal war (neither do the Russians, by the way). A high proportion of the Ukrainian population has some sort of relatives in Russia, and killing each other isn't to anyone's taste.
But to get back on track, Continue reading "Live with us the European dream"