[:es]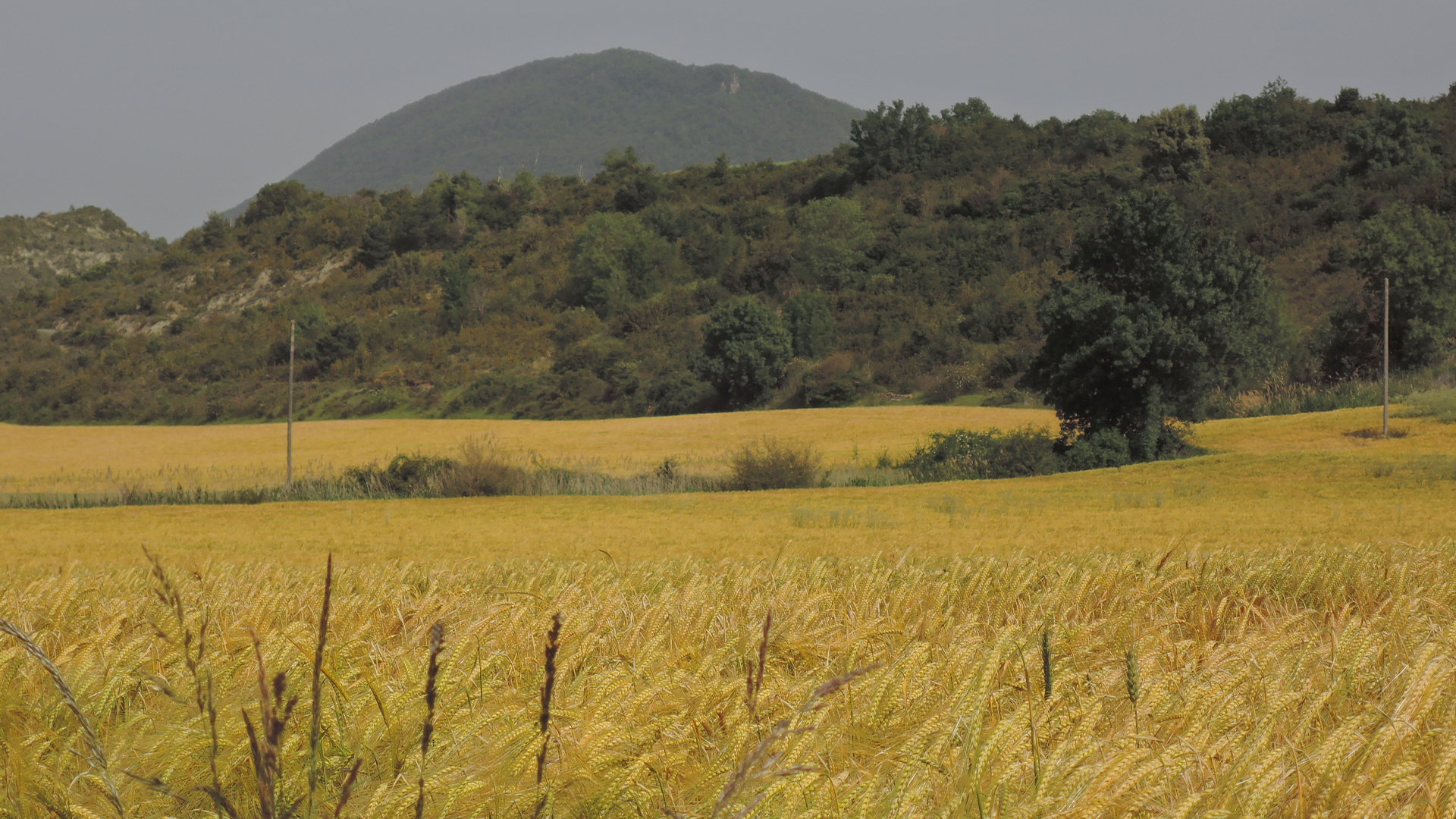 Desde Olite hasta Jaca sólo hay ciento quince quilómetros, pero me llevó todo un día recorrerlos.  Viajo despacio y me detengo allá donde mis ojos y mi corazón me indican. O, bueno, más o menos: son tan hermosos los pueblos y rincones por los que voy pasando que cada uno merecería un capítulo aparte en mi cuaderno; me resultan un regalo para la vista y un verdadero bálsamo para el espíritu; y son, además, tantos estos lugares que, si me parase en cada uno hacia el que mi vista vuela, no me alcanzaría la vida para conocerlos ni describirlos.
A poco de alejarse el viajero hacia el nordeste desde Olite, empieza el terreno a ondularse, la moto se alegra con algunas curvas y cambios de rasante, y da comienzo el muestrario de pueblos navarros y aragoneses por los que he tenido la suerte o el tino de pasar.
Ahí está San Martín de Unx, lugar de fuerte herencia románica, construido en piedra sobre la piedra, en lo alto de un otero y dominando una vistosa campiña; con sus tres iglesias, sus escudos y sus fierros castellanos. Lugar de buenos vinos.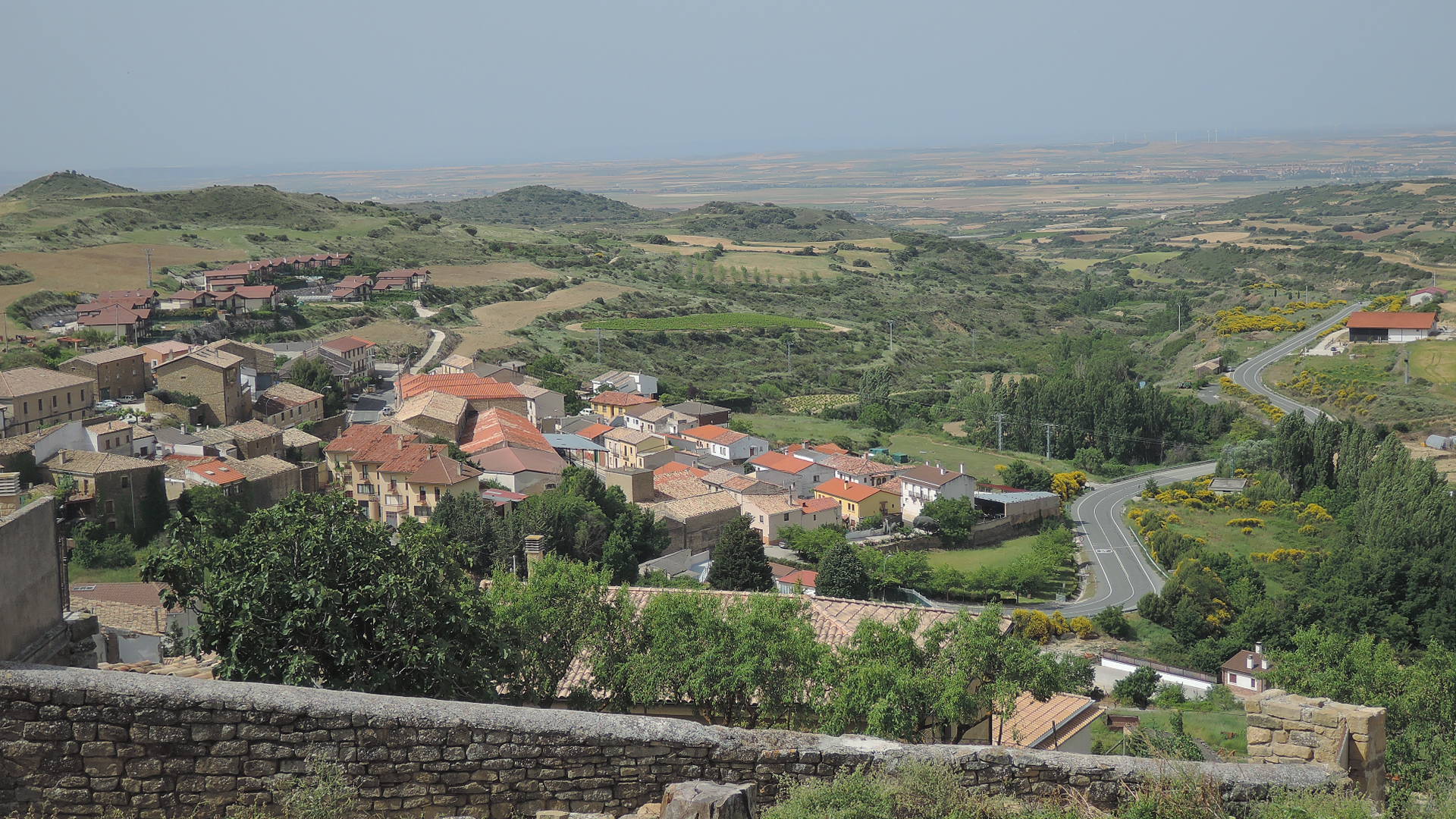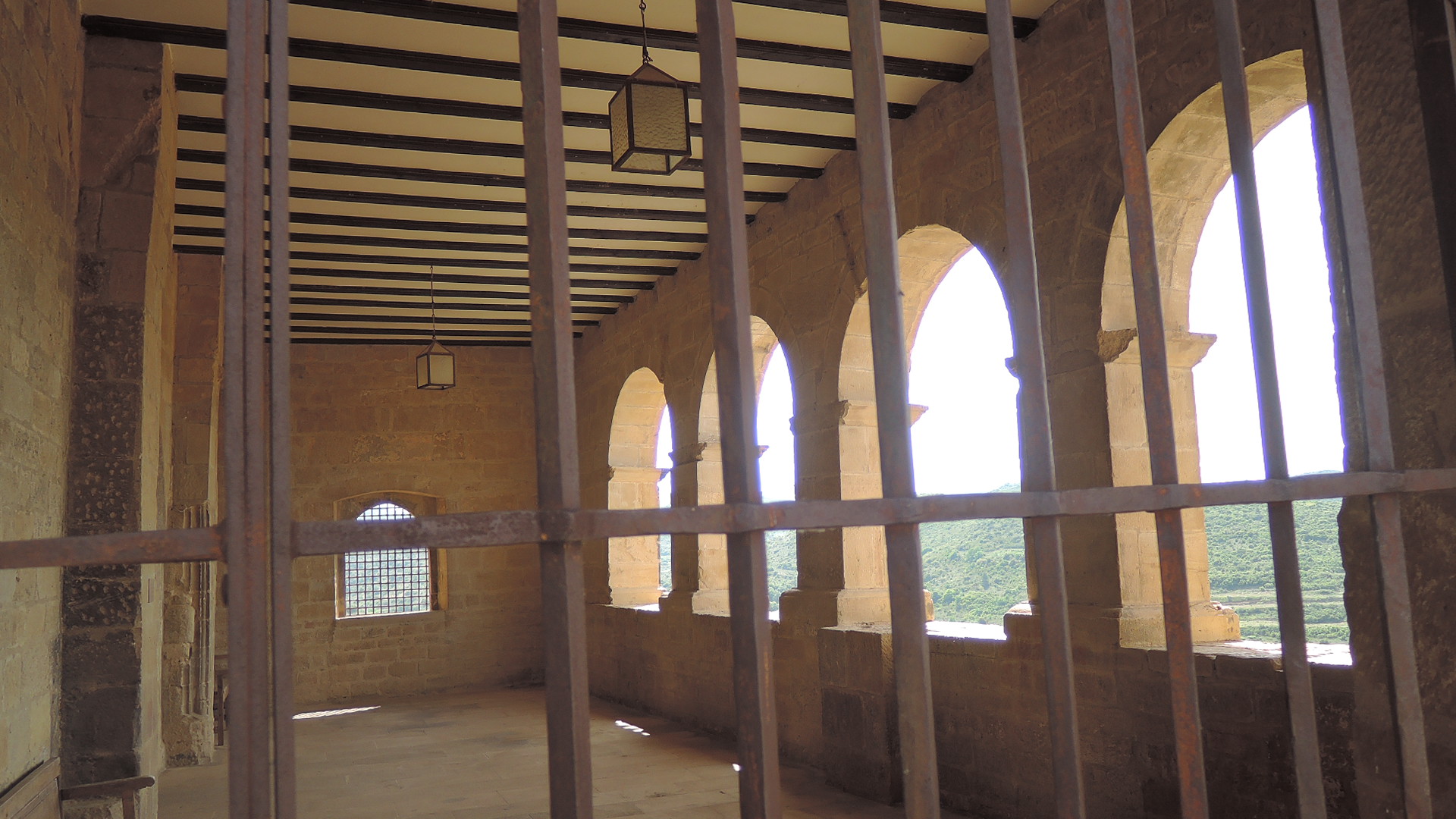 Ahí está también Lerga, modesta aldea de la que poquísima gente habrá oído hablar aparte sus parroquianos, pero que puede rivalizar en atractivo con la mejor. Encantadora es su modesta iglesia, anchas y luminosas sus calles, recias sus casonas blasonadas y primorosa la plaza del ayuntamiento.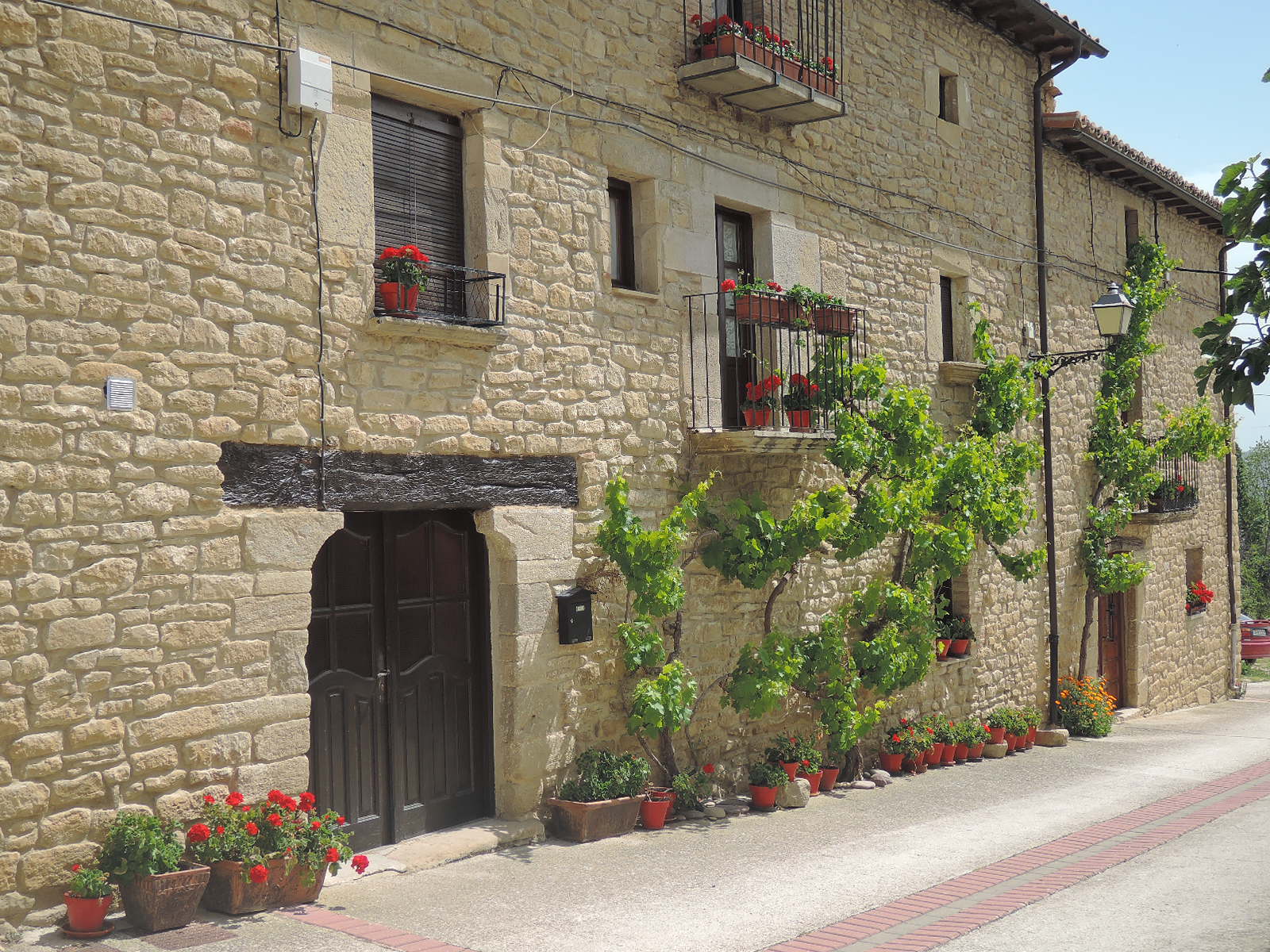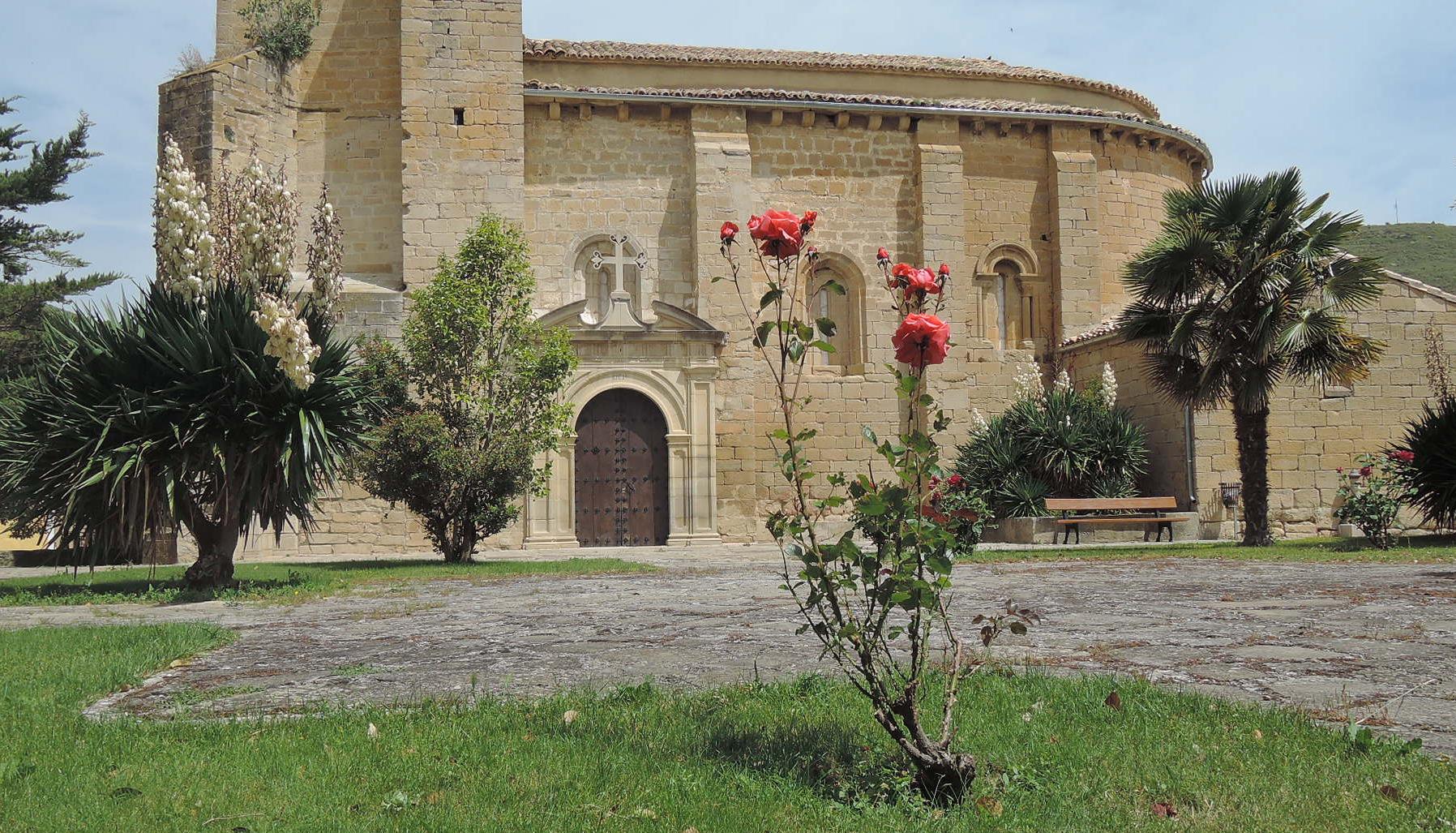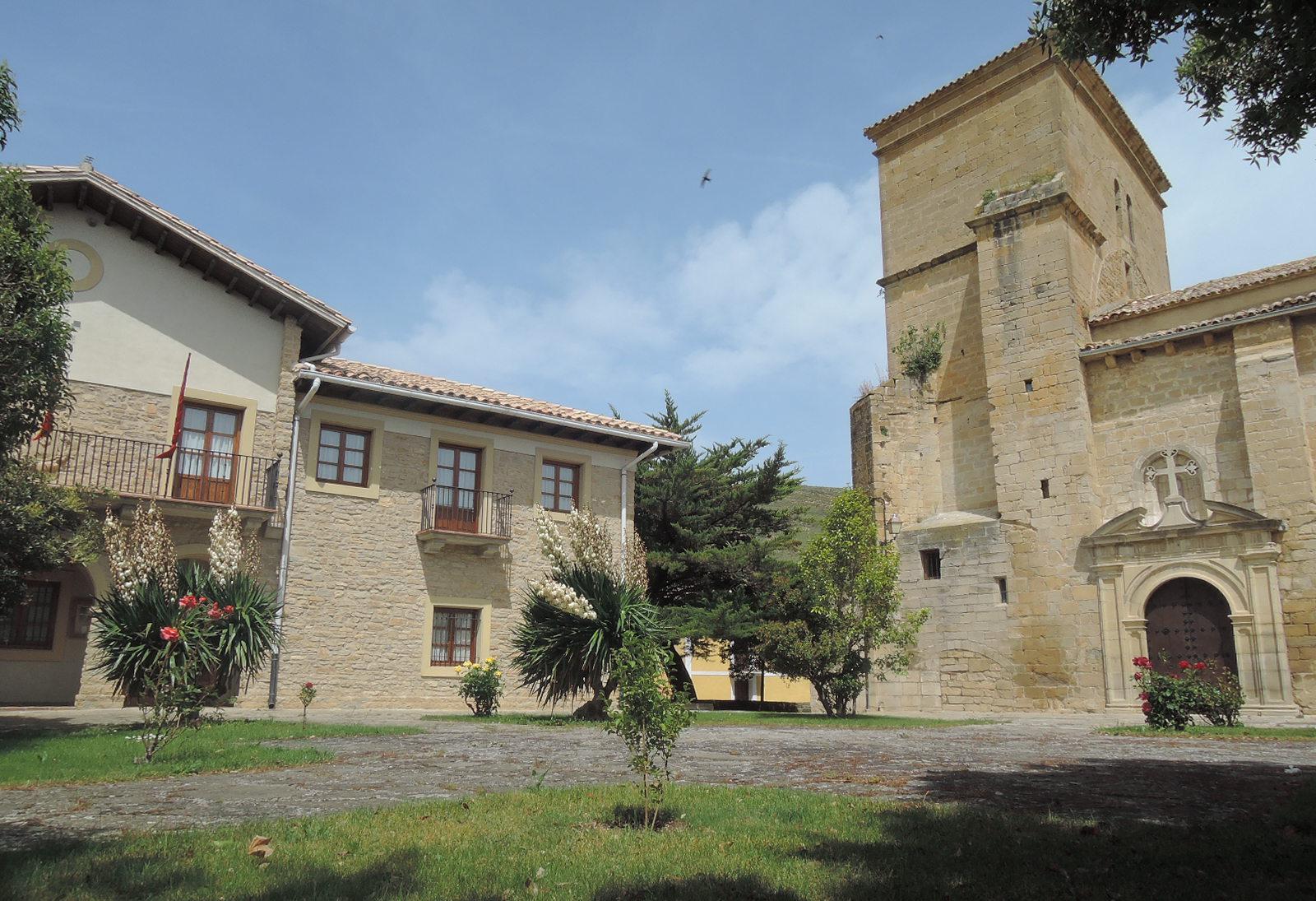 O Eslava, trepando por una colina y asomándose al sur.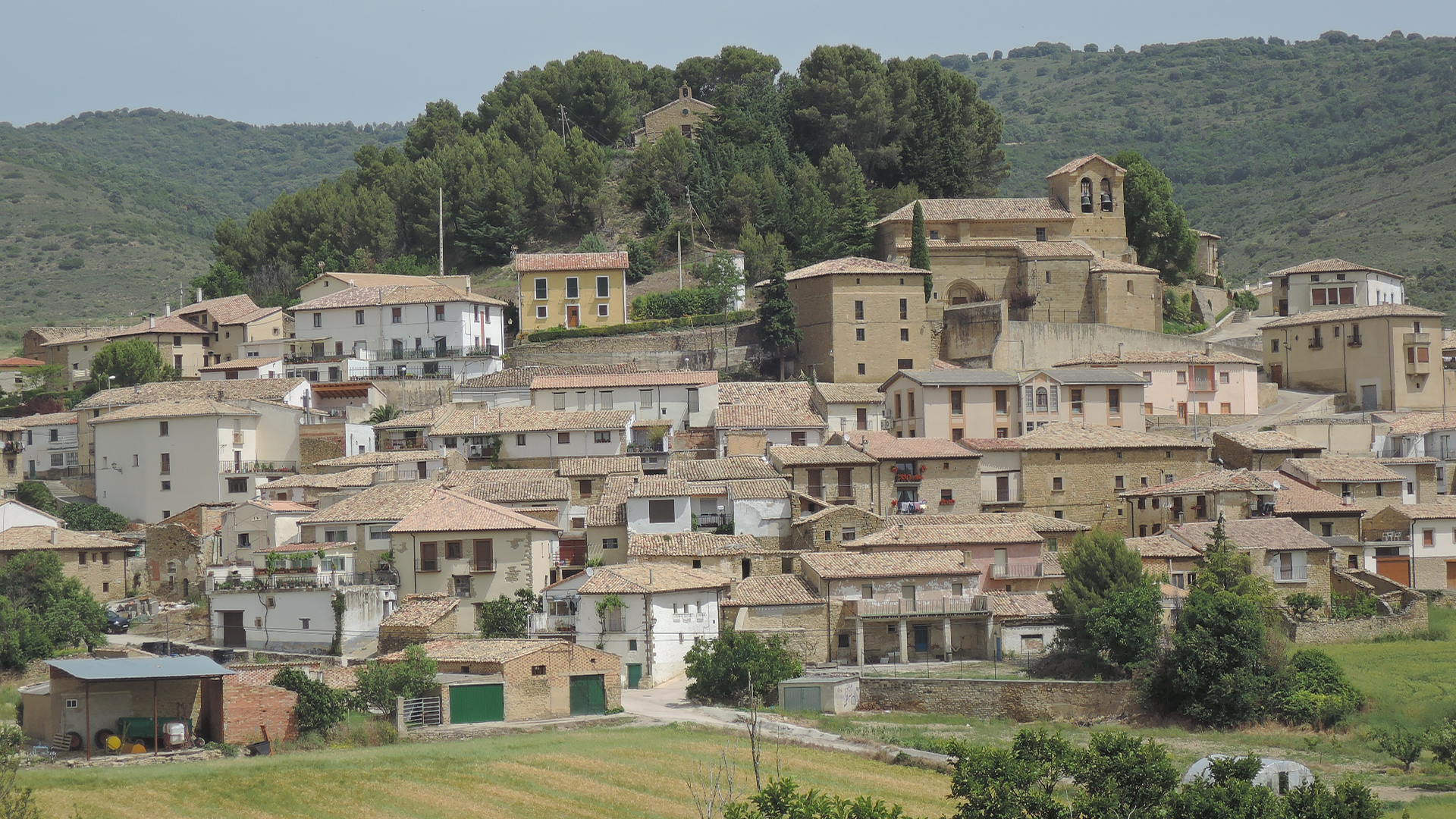 Sangüesa es ya localidad más conocida, y con título de ciudad, por ende; municipio grande de la zona, bañado por el río Aragón y varias veces inundado por él. Ahí me detuve a tomar unas tapas y algún vino en uno de los muchos y atractivos bares que hay a lo largo de su animada calle Mayor, peatonal, así como en las calles aledañas, dentro del casco antiguo. Había ese día un mercadillo bajo los umbríos arcos del ayuntamiento que parecía un cuadro medieval.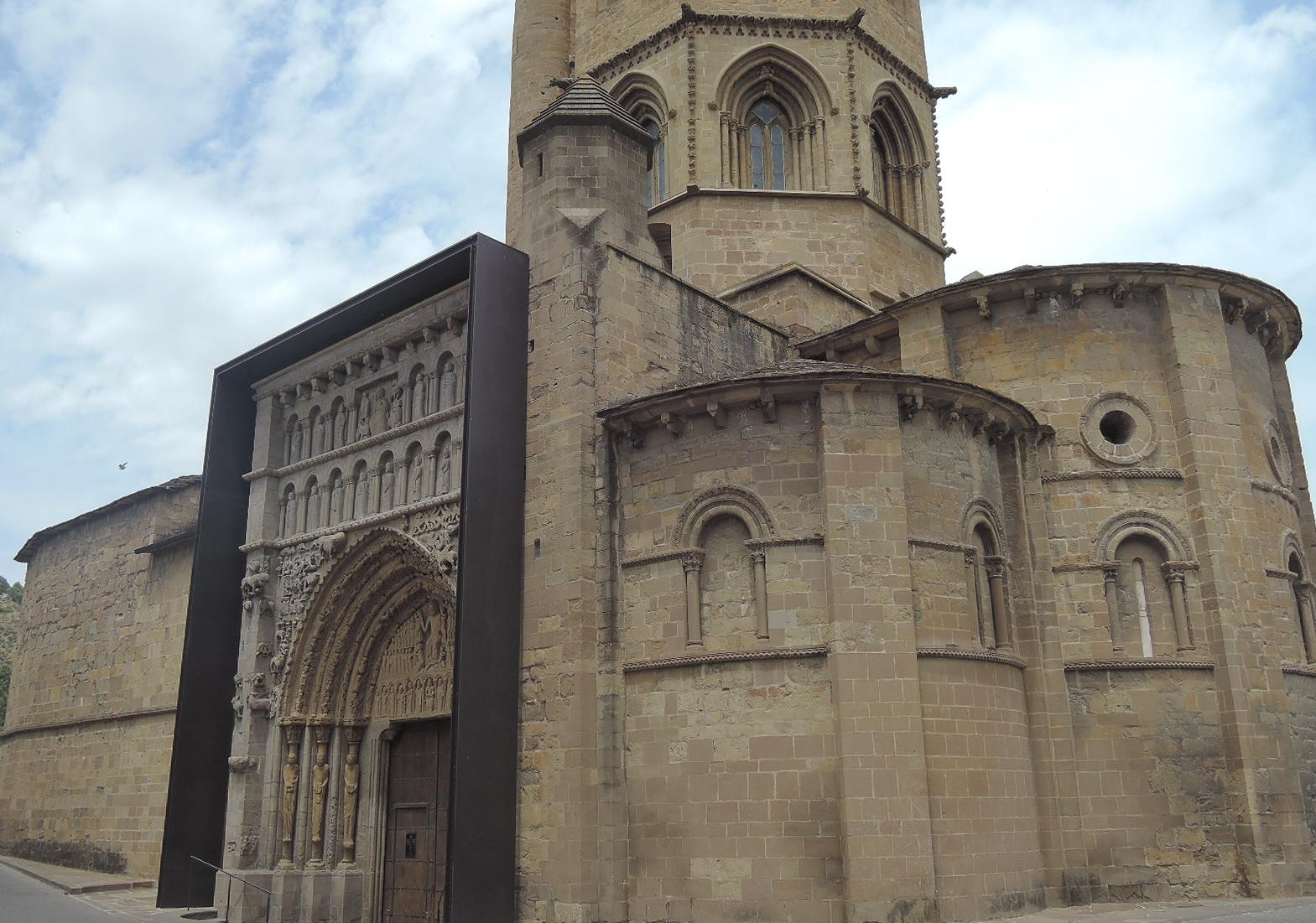 Pero, con diferencia, el que me ha cautivado esta jornada ha sido uno de esos sitios que no vienen ni en los mapas: por una carretera de tercer orden, y aun así escondido y a trasmano, apenas sin señalizar, al tomar un desvío que pasaría desapercibido al conductor más atento, se encuentra un extraño lugar llamado Javier. En la ladera de un monte, frente a un delicioso valle arbolado, surge gallardo entre el verde del paisaje el castillo de Javier, llamado así porque fue la cuna de San Francisco Javier. En las proximidades, dos conventos, una basílica, un restaurante cerrado y un hotel. Eso es todo. Un conjunto llamativo y sorprendente, por lo bonito y perdido. Como una pequeña Arcadia divina, que lo mueve a uno preguntarse: ¿qué hace esto aquí? Quizá tenga su pequeño secreto… o quizá no, pero es mejor no saberlo porque así conservará en mi memoria el encanto de lo incógnito y remoto.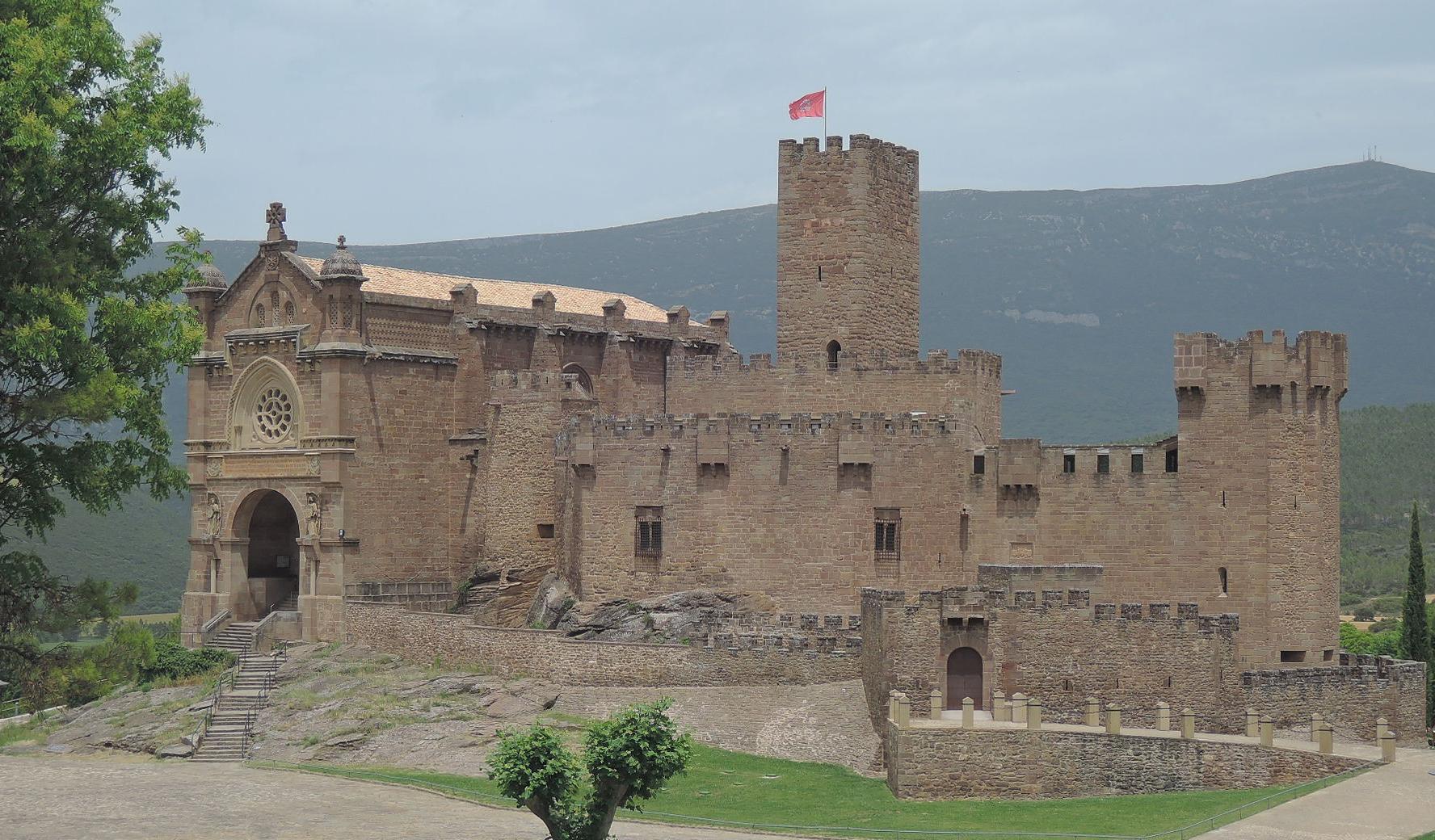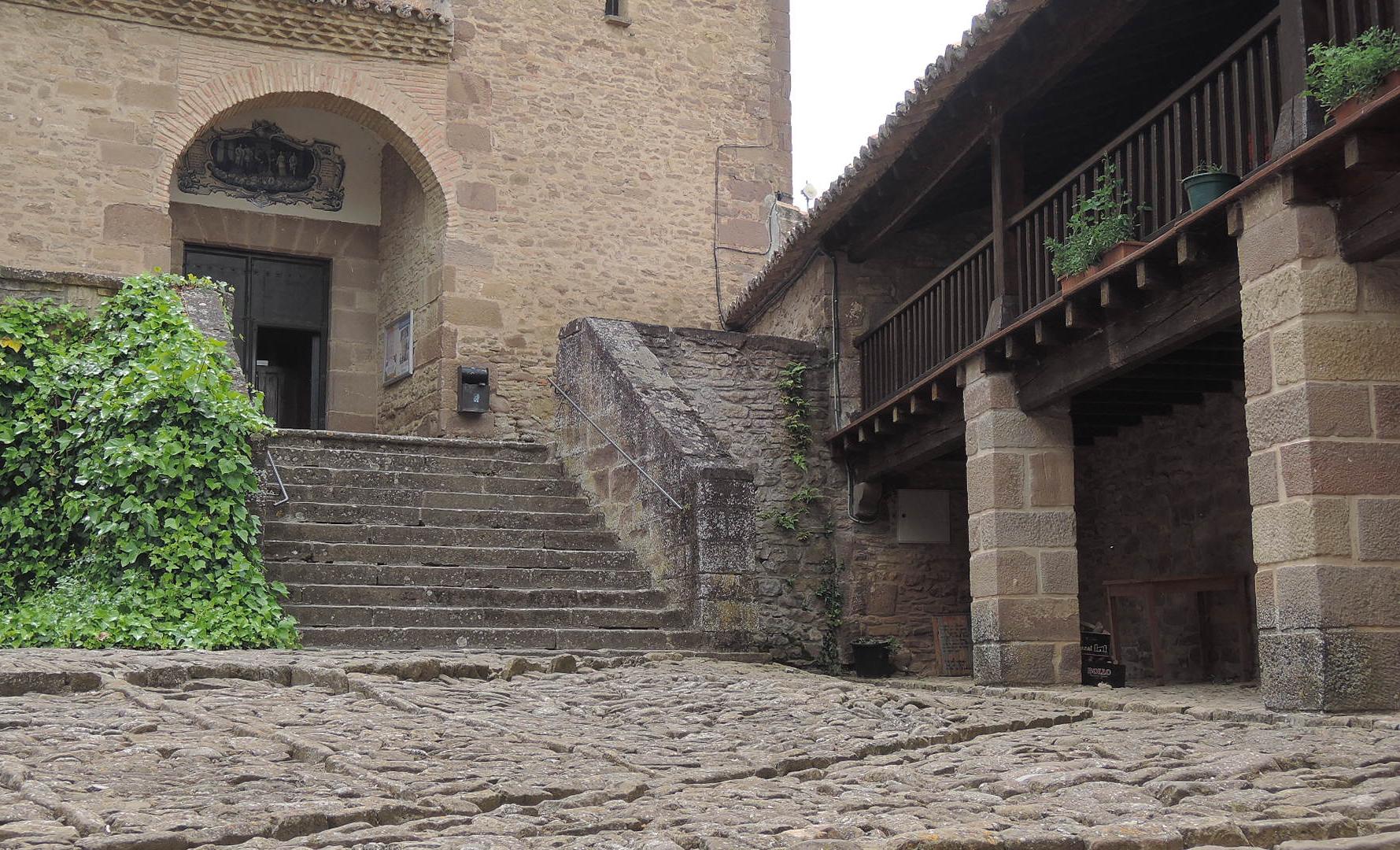 Al salir de aquel valle y volver a la "civilización" se desemboca a la altura de Yesa en la pintoresca carretera N-240, el llamado Eje pirenaico, que ahí empieza a bordear un embalse abundantísimo en preciosas vistas, de las que no tomé ni una foto porque me dediqué a juguetear con la moto en las curvas. Lo que sí hice fue apartarme por un camino y quitarme el pegajoso calor de ese día bochornoso dándome un baño en el agua del lago, que me dejó como nuevo.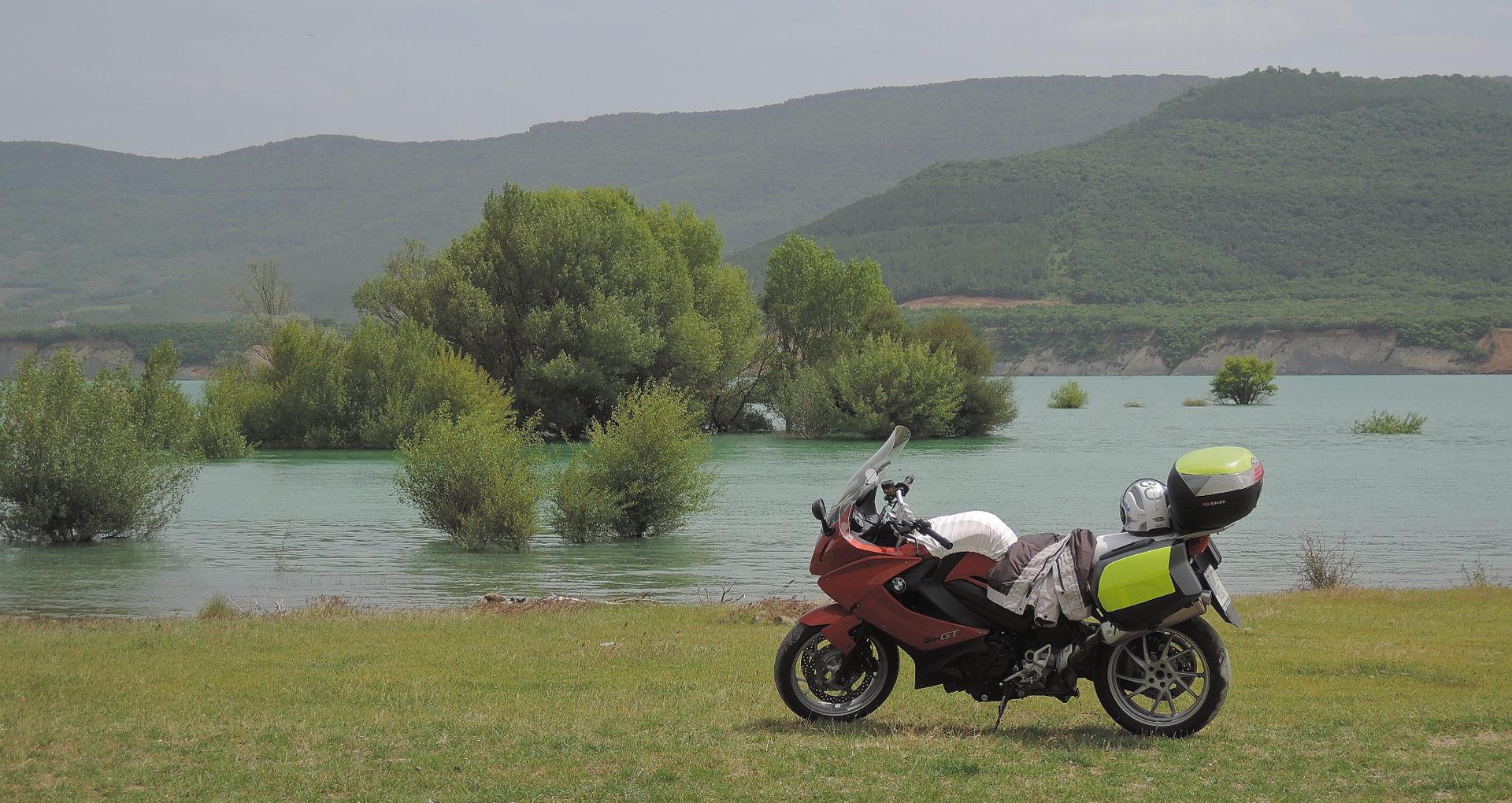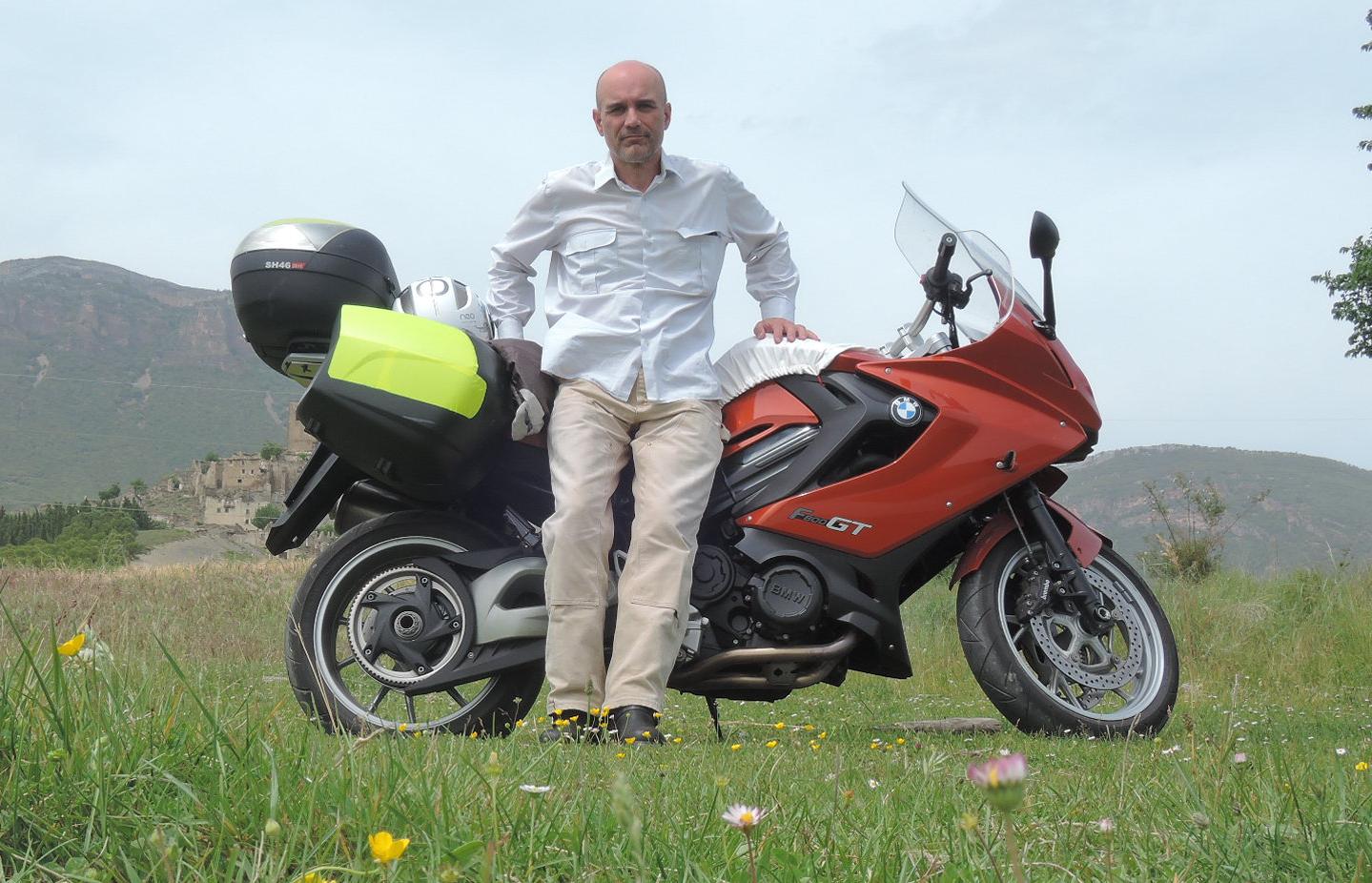 En un entorno ya más terrenal y prosaico, entre tierras de cultivo y al borde de la carretera, se yergue imponente sobre una cresta rocosa, que ha resistido a millones de años de erosión, la localidad de Berdún. Estamos ya en Aragón, provincia de Huesca (suponiendo que Huesca sea Aragón, por lo que ya diré en su momento). Berdún es otro de esos pueblos que no tienen desperdicio, bonito desde abajo y desde arriba, de frente y de perfil, por dentro y por fuera: con sus restos de la muralla medieval, sus casas haciendo balcón sobre la llanura, sus calles estrechas comunicadas por cantones y pasadizos, o su pequeña plaza recogida y discreta. Tiene, además, una pequeña colección de casas escogidas distribuidas en una sencilla ruta muy fácil y agradecida.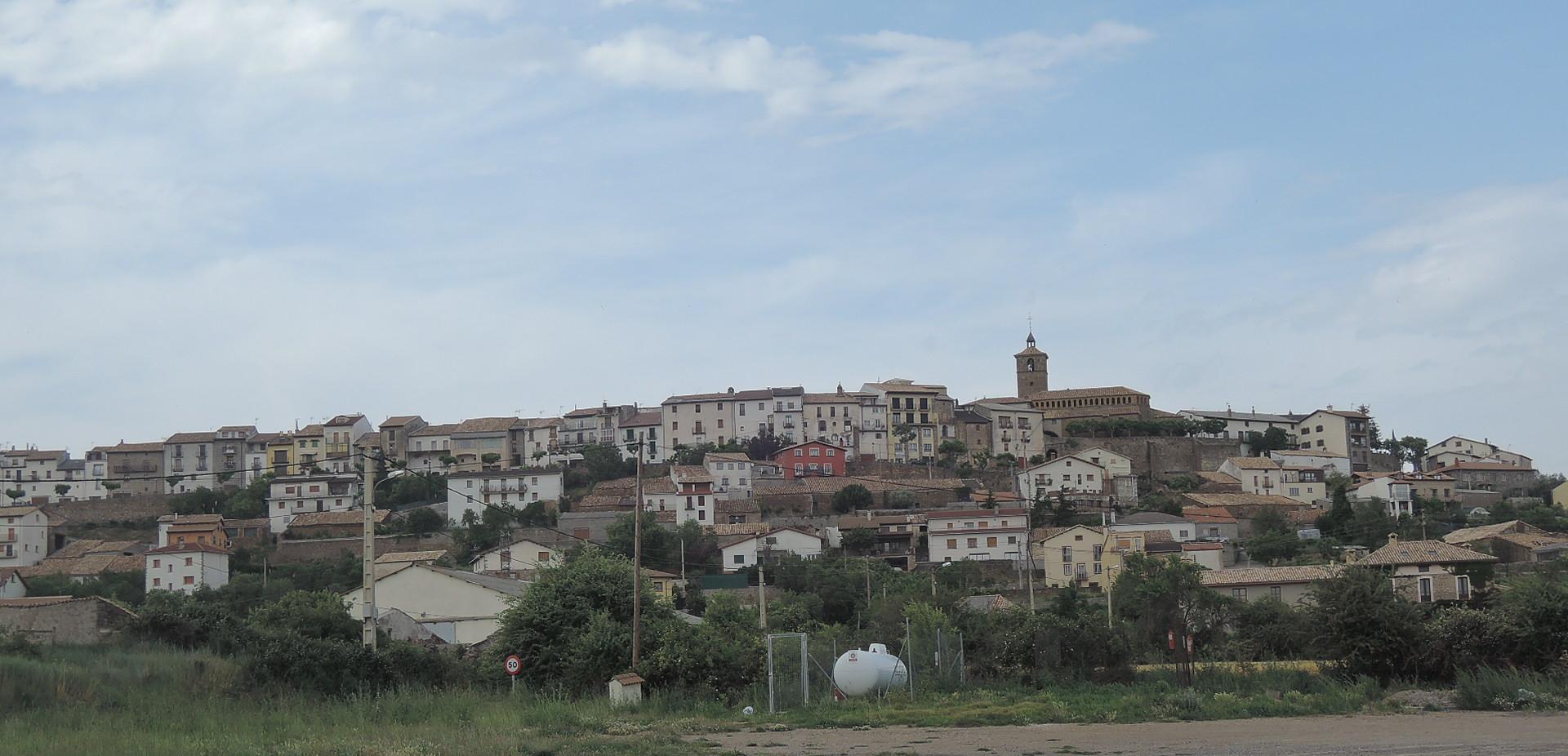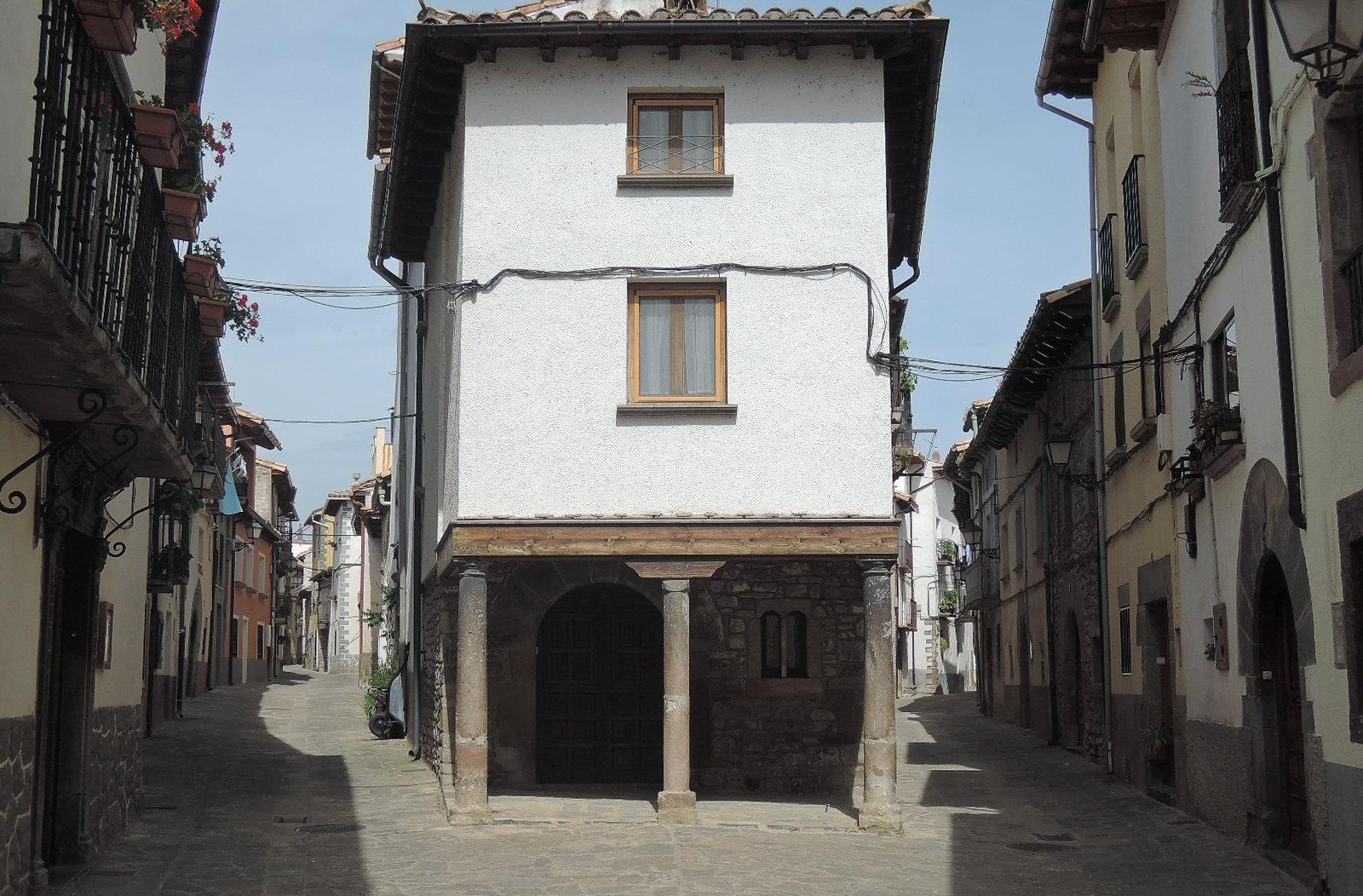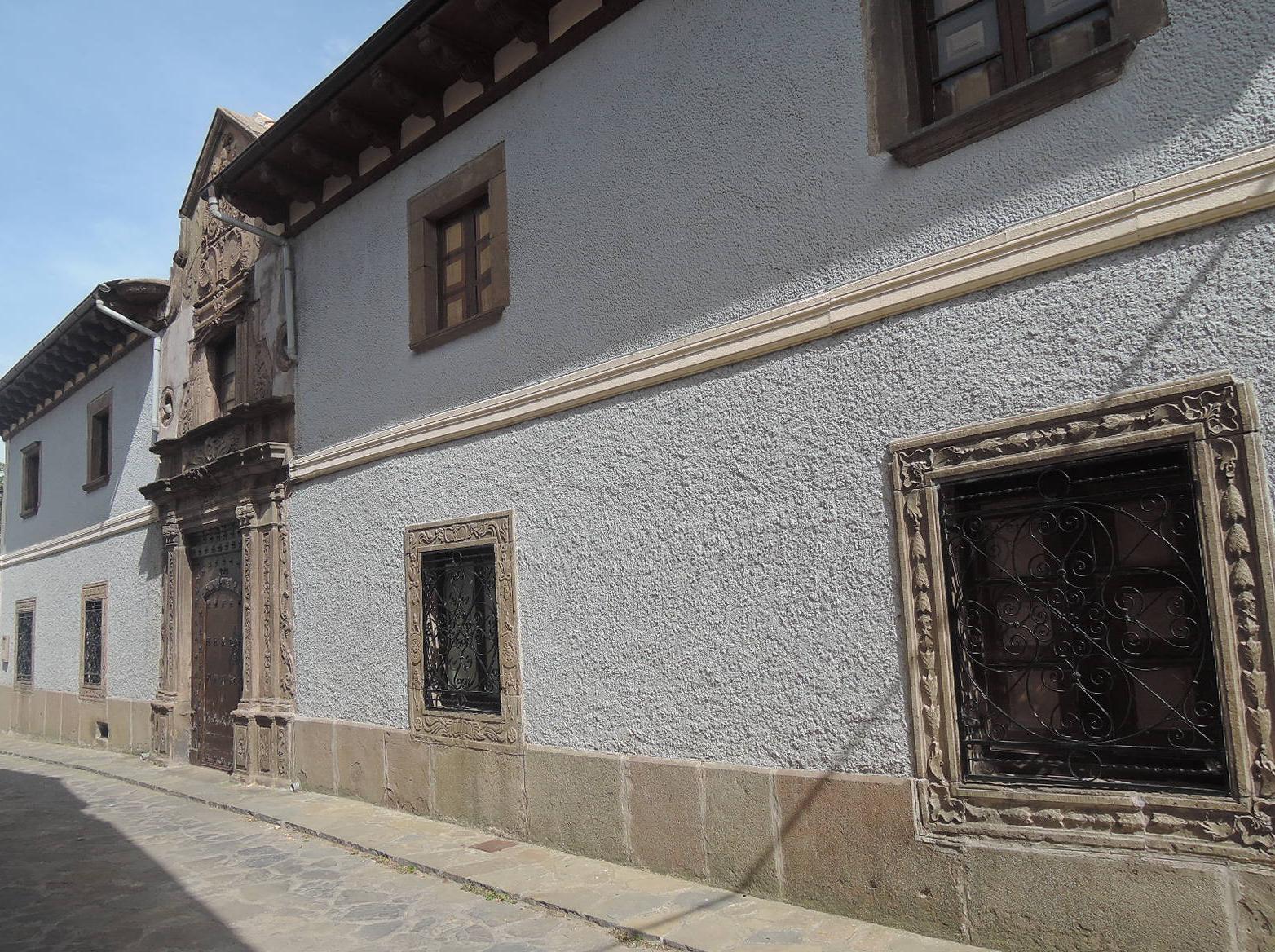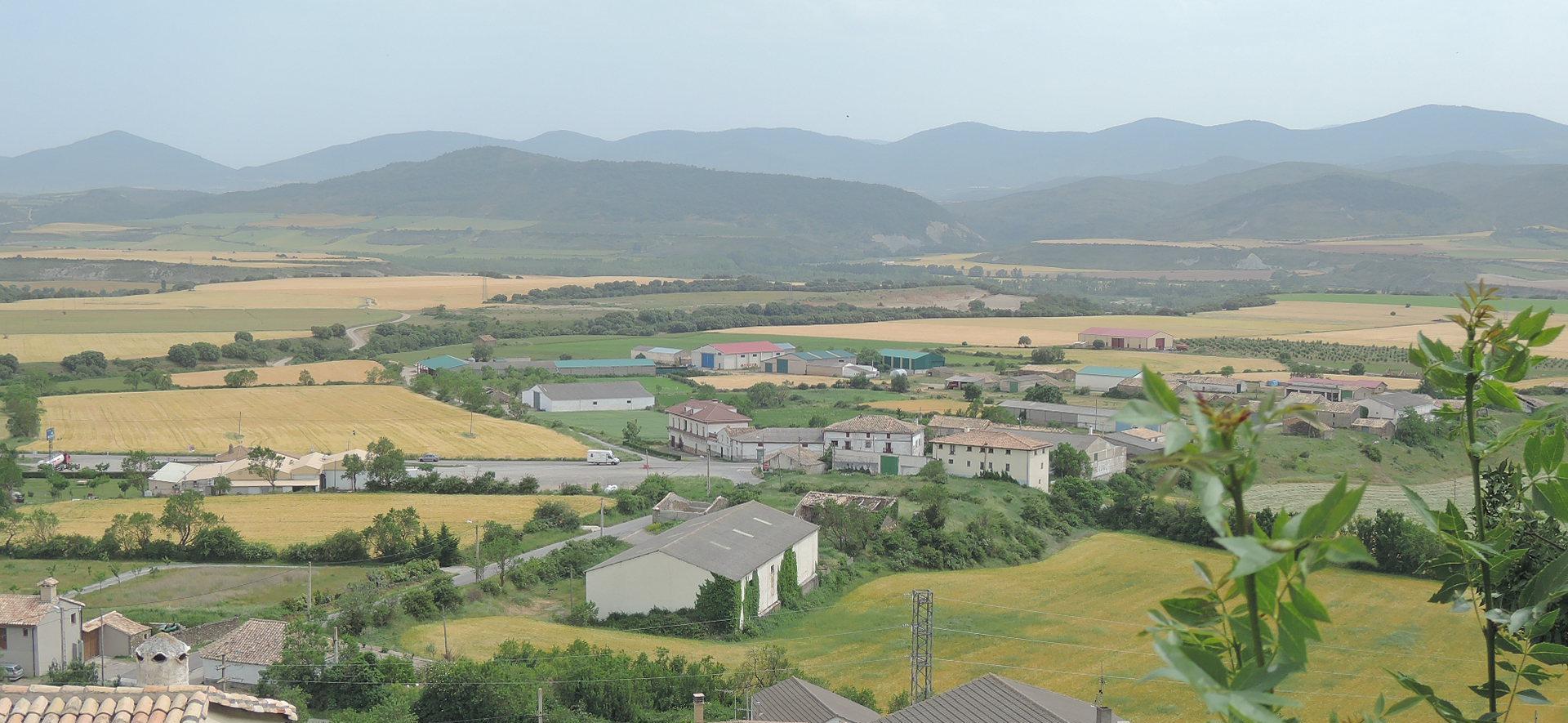 Me demoré un buen rato descubriendo Berdún y haciendo fotos, y me habría quedado a dormir de no ser porque en la hospedería no quedaban habitaciones libres; así que hube de irme hasta Jaca, conduciendo entre dorados y esplendorosos campos de trigo, del que en alguna ocasión tengo dicho que no hay cereal más hermoso y noble.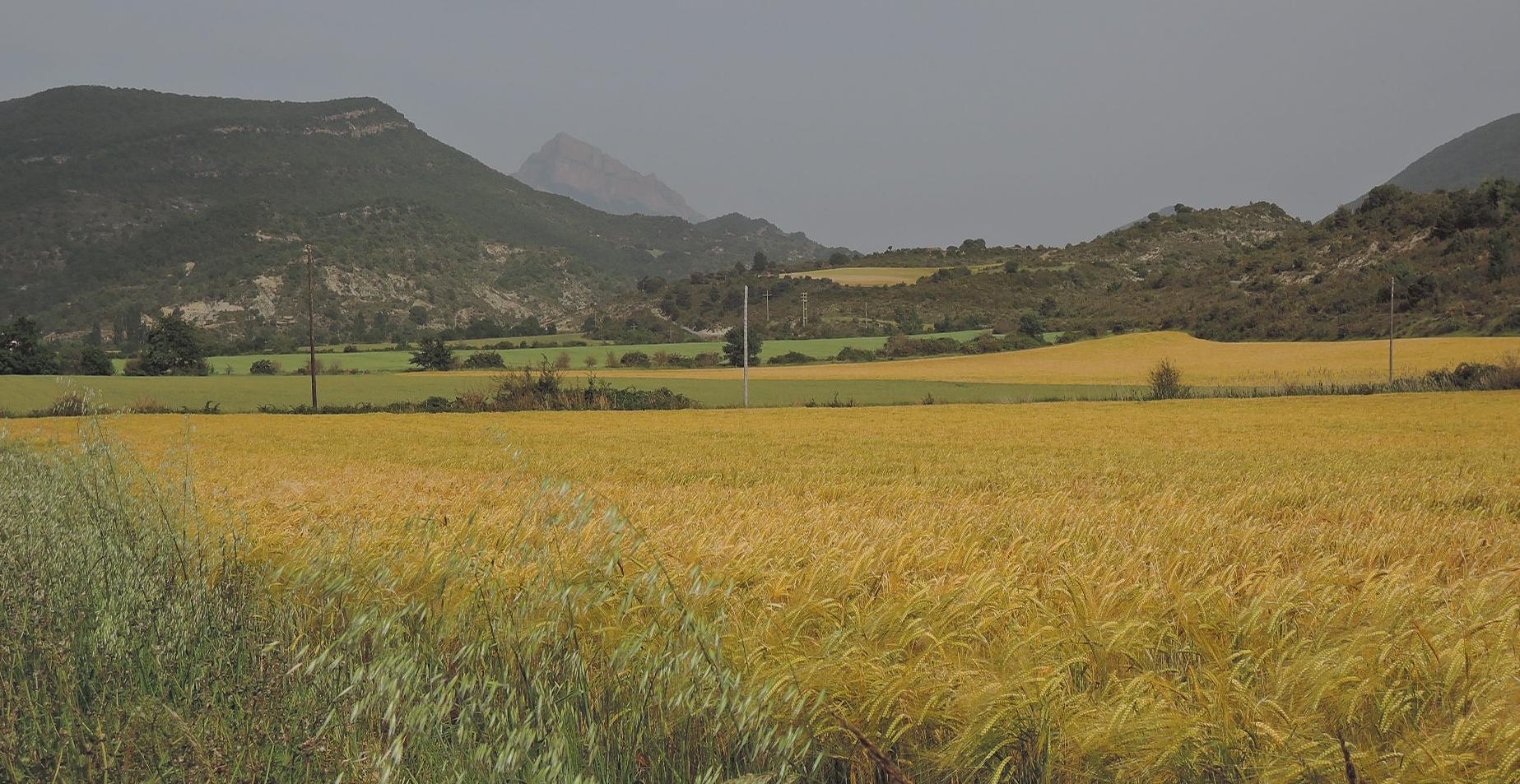 Ya venía la tarde bochornosa y amenazando lluvia, y estaba yo entrando por la puerta del hotel donde me alojé en Jaca justo cuando descargaba la tormenta. Medio minuto más tarde y me calo. Después, cuando escampó, tuve ocasión de aprender lo bien que se tapea allí; un verdadero paraíso de los pinchos, y también del vino. Un final de jornada redondo. Regresé a la habitación del hotel bien satisfecho y, como diría mi madre, cantando baixiño.
capítulo anterior | capítulo siguiente
[:en]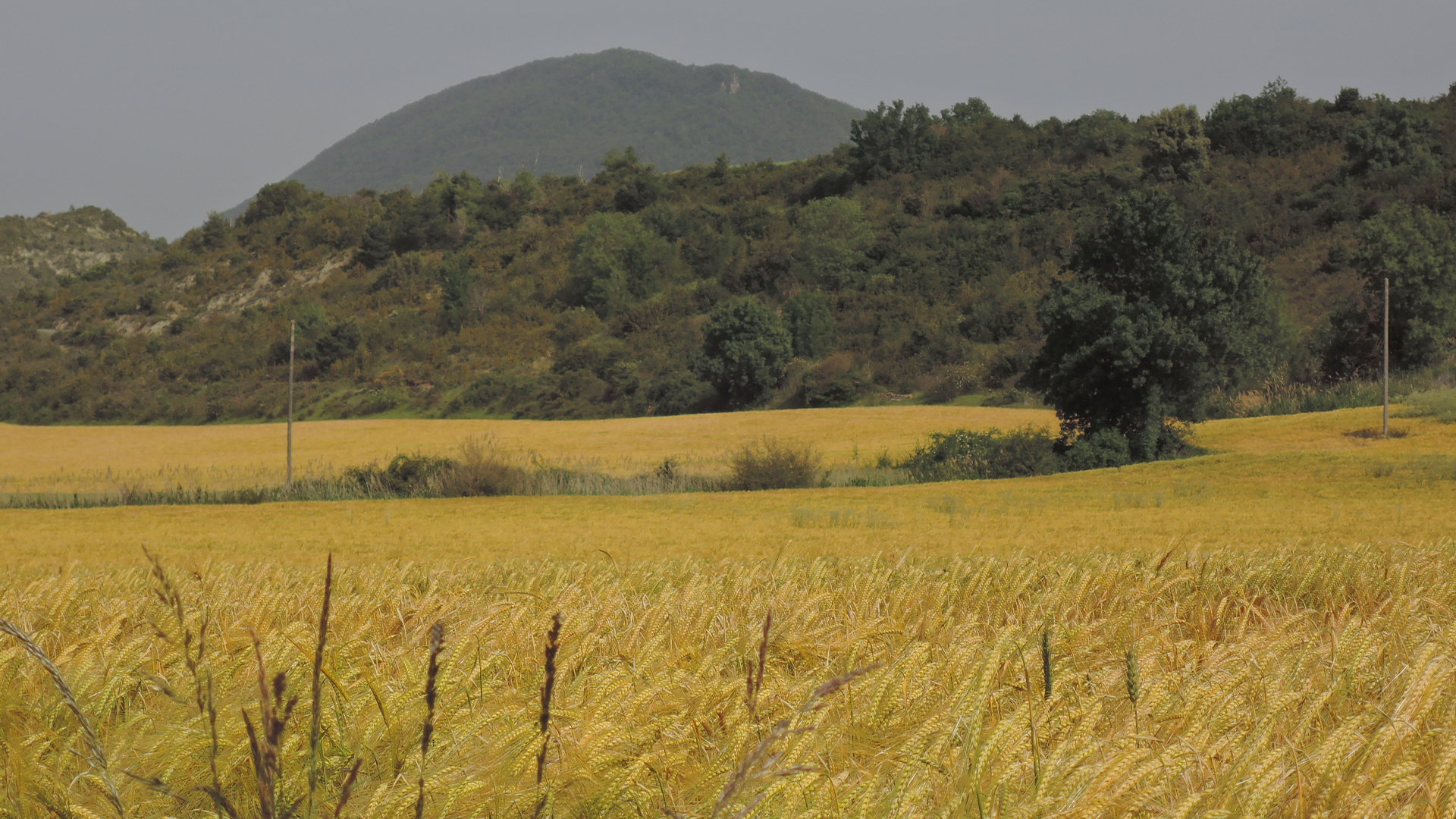 There's only one hundred fifteen kilometres from Olite to Jaca, but it took me a whole day's ride. I travel slowly and I stop wherever my eyes and my heart take me. Or – well – kind of: the places I'm passing by are so beautiful, each deserves a separate chapter in my notebook; they're a gift to behold, and a true balm for the spirit; moreover, there are so many of them, if I actually stopped in each one my sight fancies, my life would not last to know and describe them all. A little away from Olite to the northeast, the ground begins to undulate, the bike smiles to the road bends, and the samples start of Navarre and Aragon villages that I've been lucky or wise enough to come through. There you have San Martín de Unx, with a strong romanesque heritage, built on stone over the stone, on top of a ridge and towering above a pleasing countryside; with its three churches, its blazons and Castilian irons. Fine wines here, too.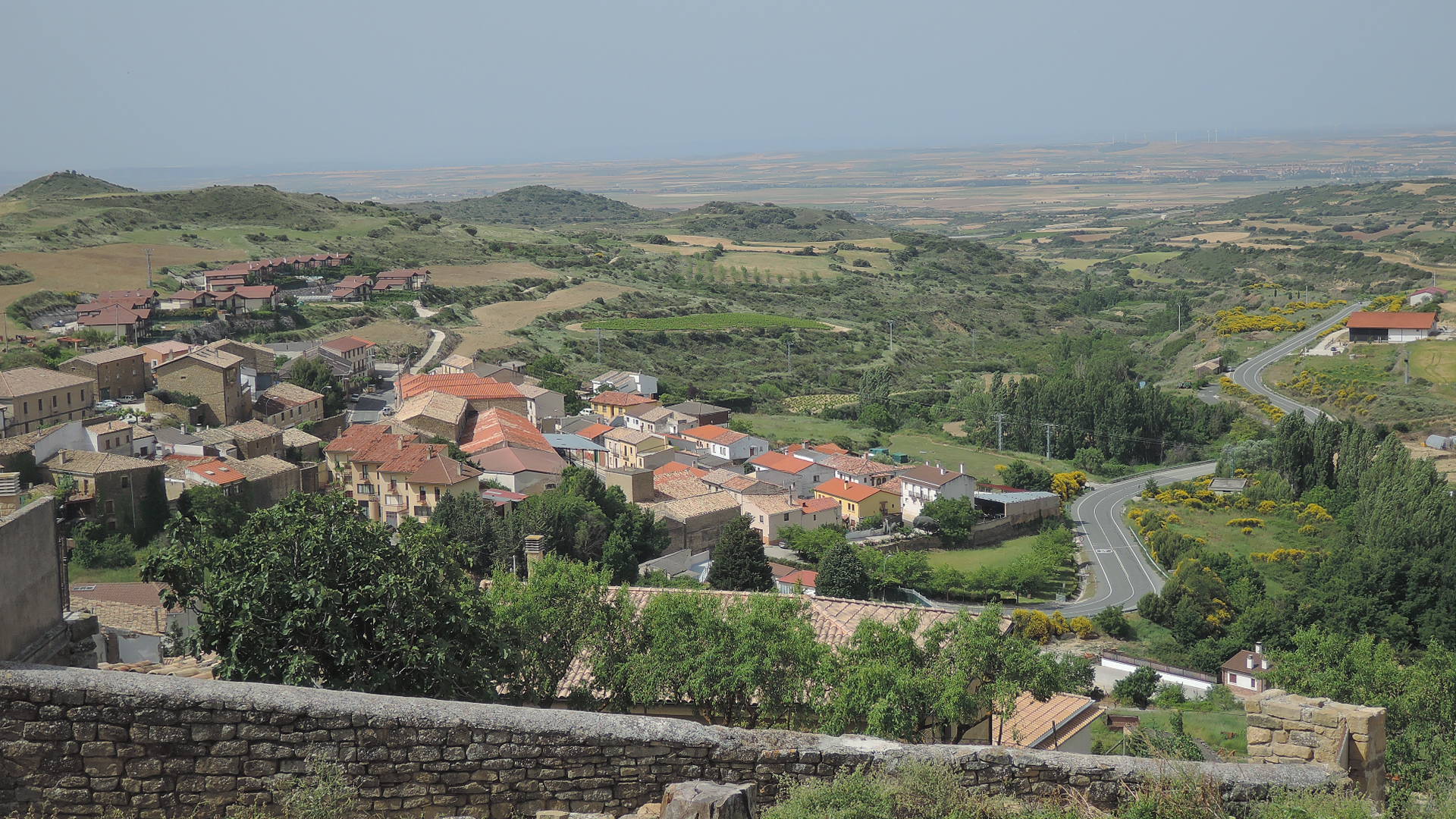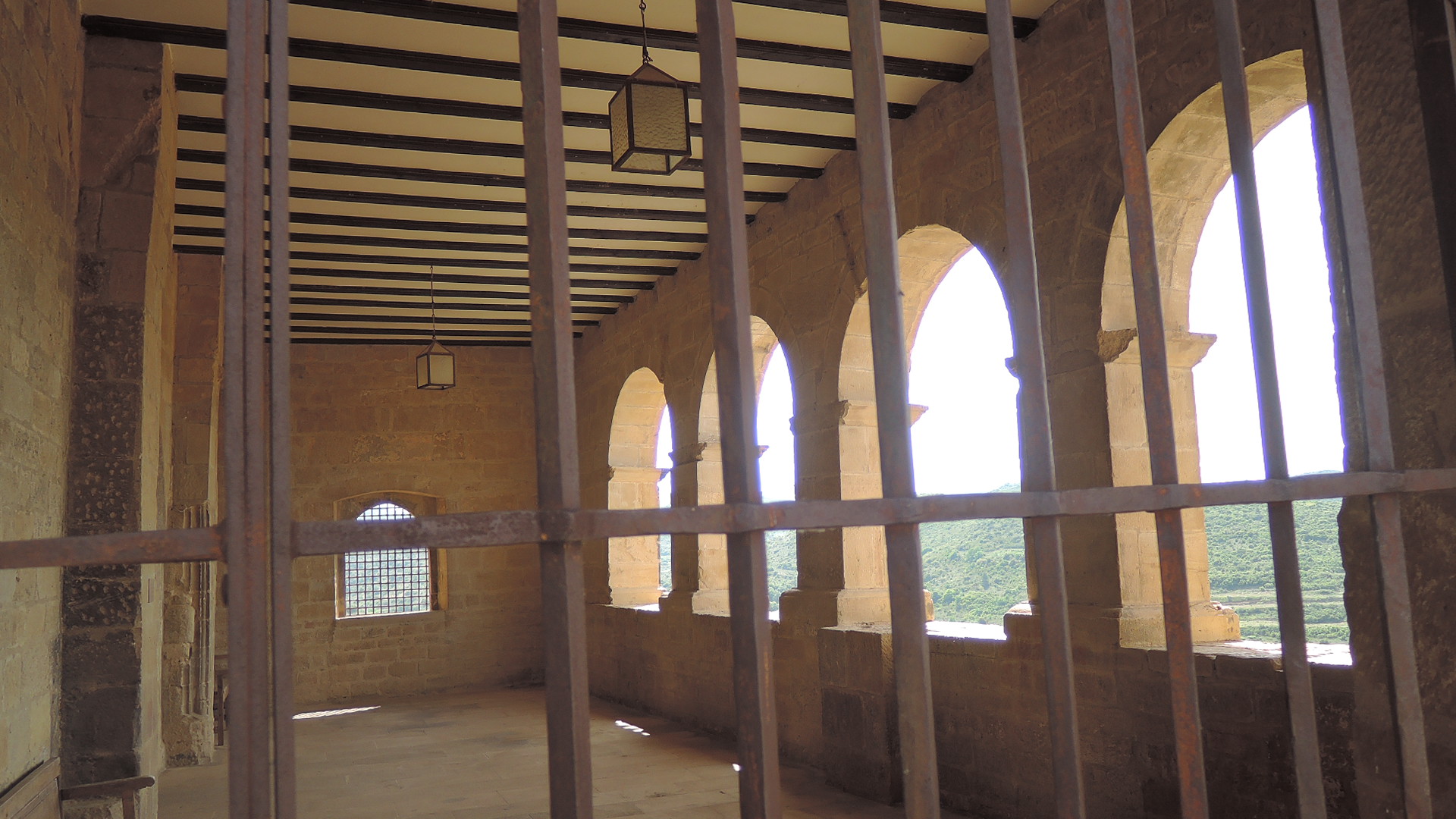 There you also have Lerga, a modest tiny village very few people will have heard of except its neighbours, but that can rival in appeal with the best. Charming church, wide streets full of light, robust emblazoned houses and a neat market square.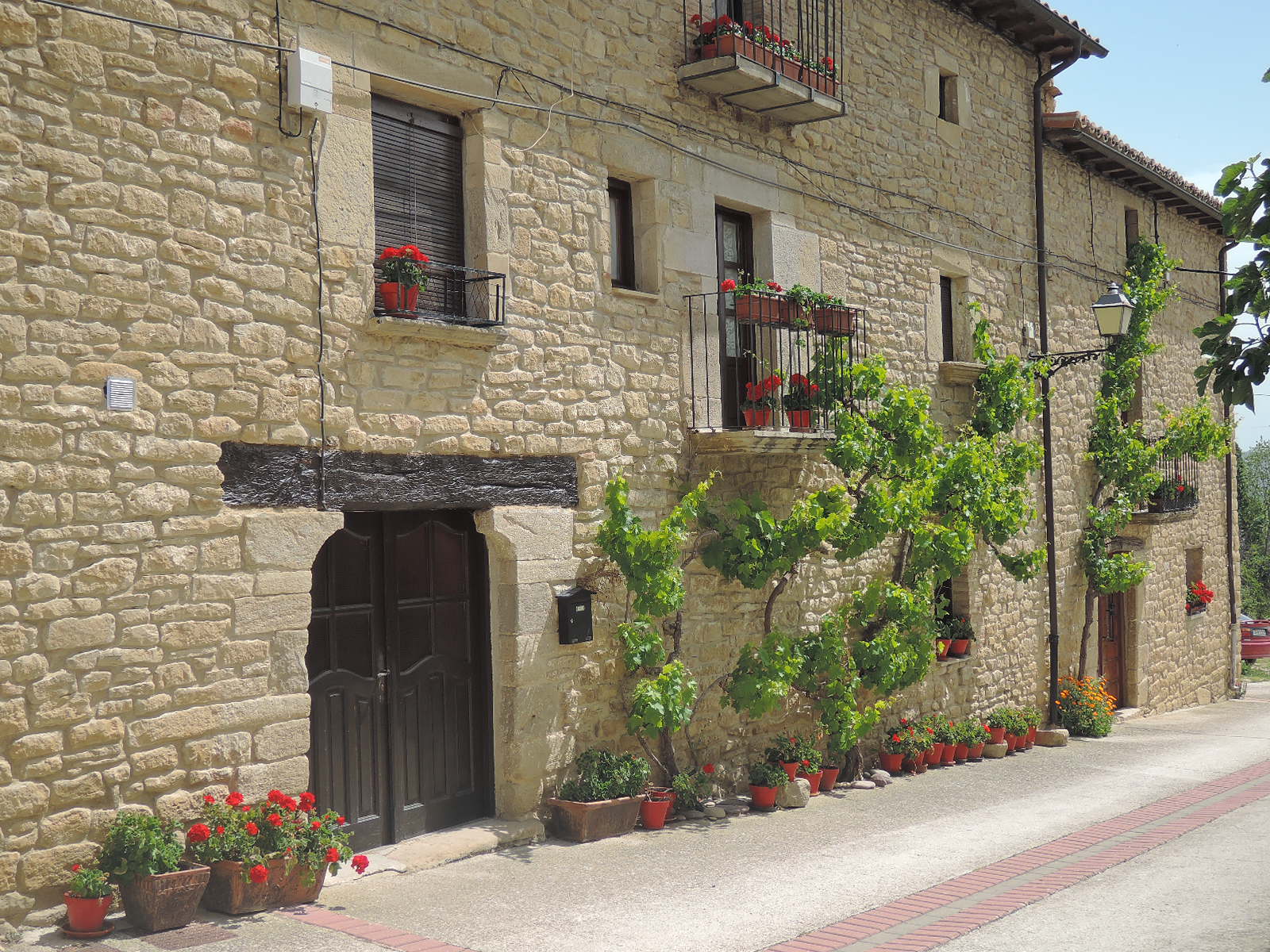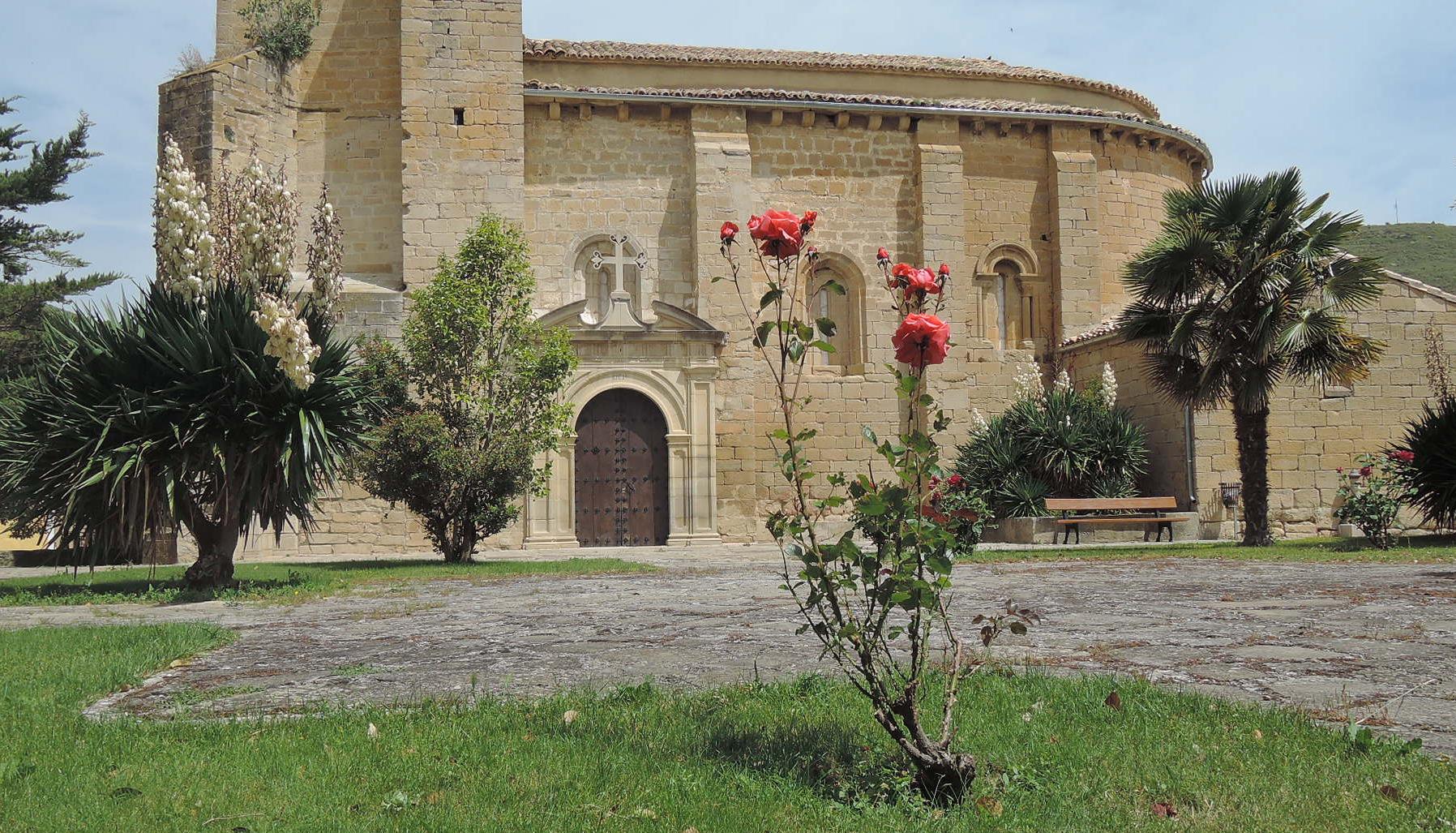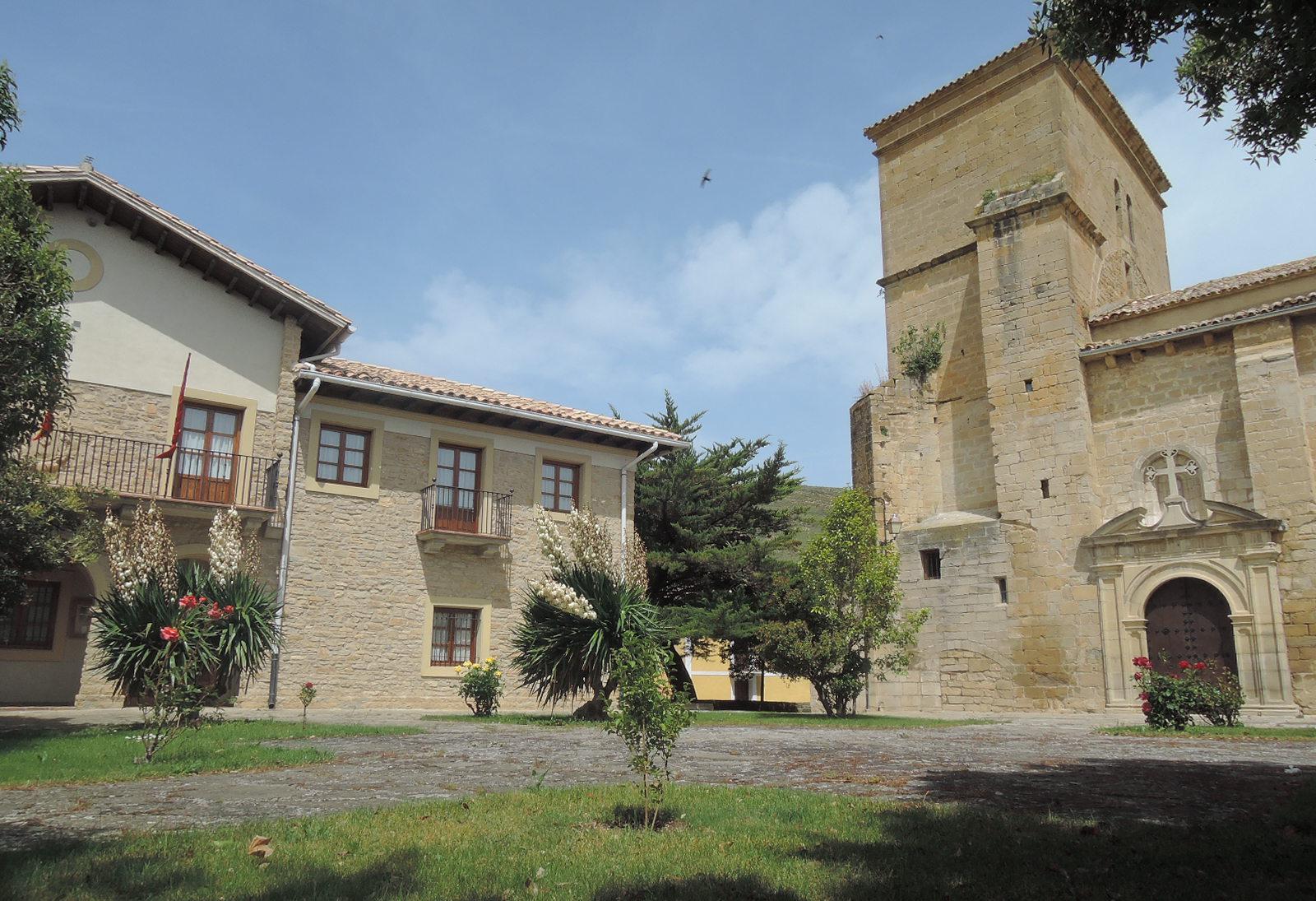 Or Eslava, climbing up a hill and looking out South.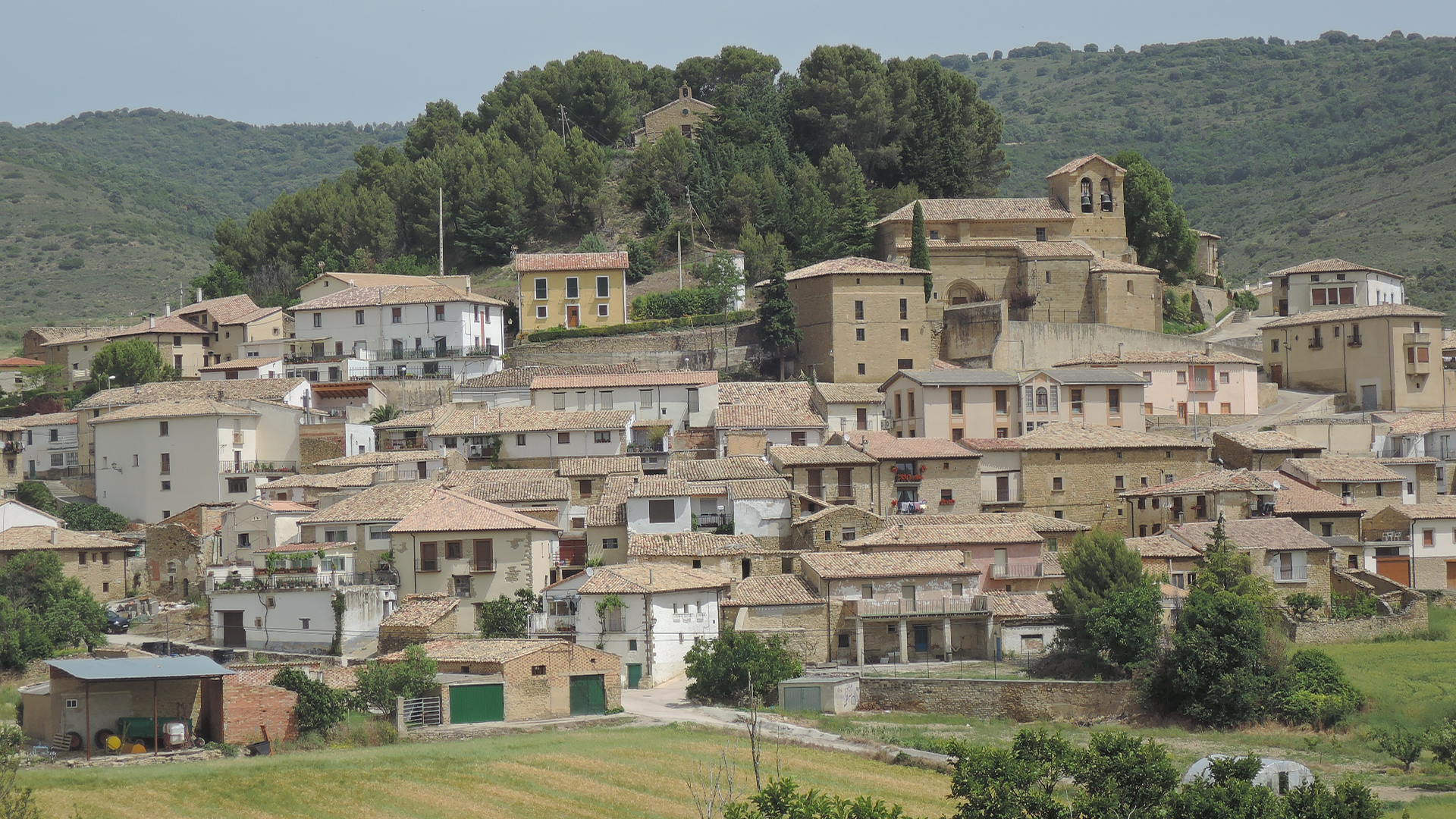 Sangüesa is a better known city: the main township in the area, on the banks Aragón river, sometimes flooded by it. I took a break there for some wine and tapas in any of the many and appealing bars along its lively Mayor street and neighbouring ones inside the old town. There was a street market under the shady arches of the townhall, it looked like a medieval picture.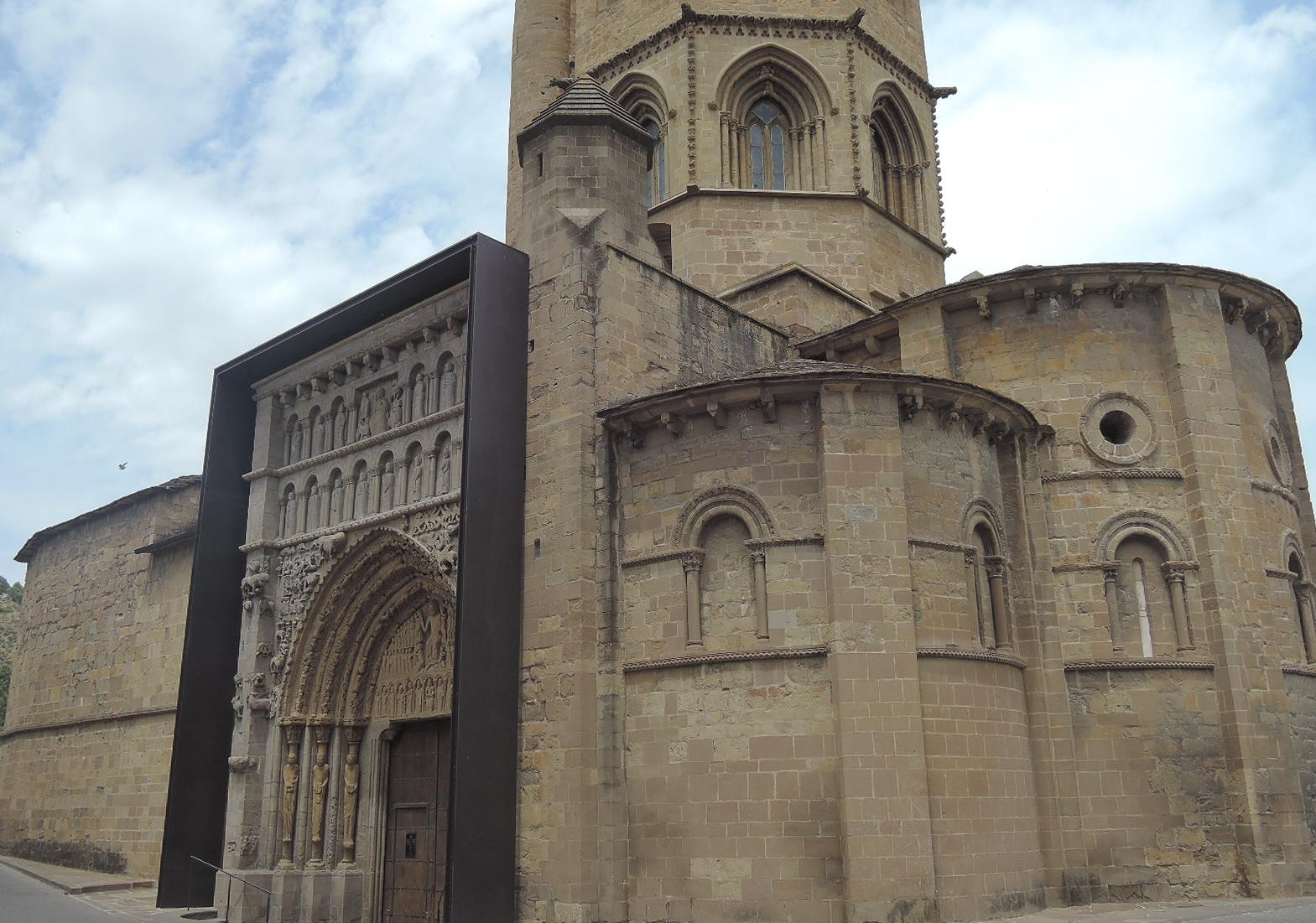 But by far the site that captivated me this day was one of those not on the maps: taking an narrow by-road, yet hidden and underhand, barely signaled after a detour, unnoticed even by a watchful driver, there is a bizarre place called Javier. On the slope of a hill, facing a delightful wooded valley, dashing among the green fields arises the Castle of Javier, so named because it was the birthplace of St. Francisco Javier. Nearby: two convents, a basilica, a closed restaurant and a hotel; that's it. A striking and amazing set, so beautiful and lost. Like a little divine Arcady, making me wonder: what are these buildings doing here? They may have their little secret … or may not; but it's better not to know, so as to be kept in my memory with the charm of the unknown and the remote.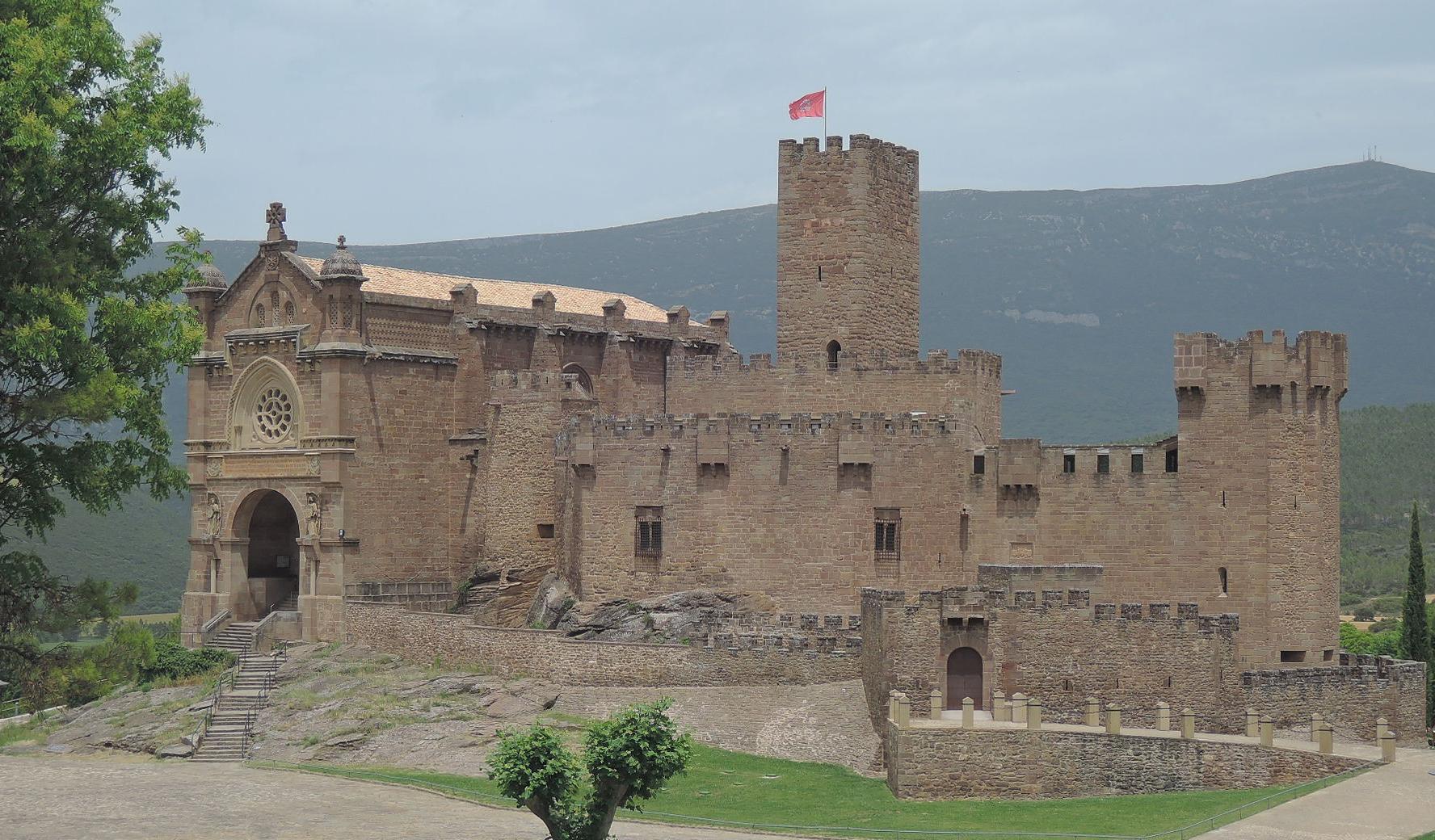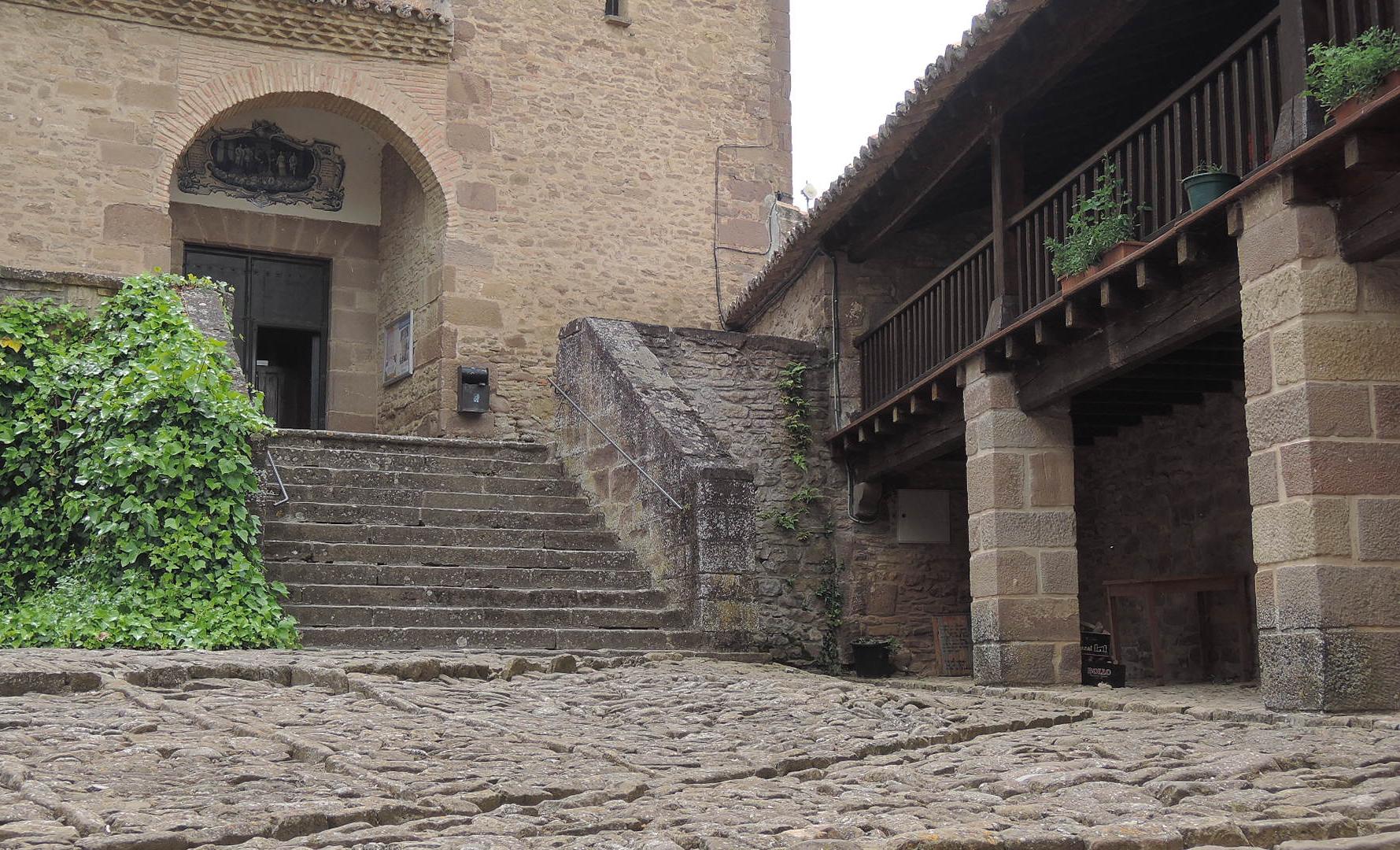 Coming out of the valley back to "civilization" you arrive to Yesa and connect with the scenic road N-240, called the Pyrenean axis, right where it begins to skirt the Yesa reservoir, plenty of awesome views of which I didn't photographed a single one because I chose to enjoy the bike on the road corners. Well, I actually stopped once for getting to the reservoir shore and washing away the sticky heat of that sultry day by taking a bath in the lake, after which I felt a brand new bum.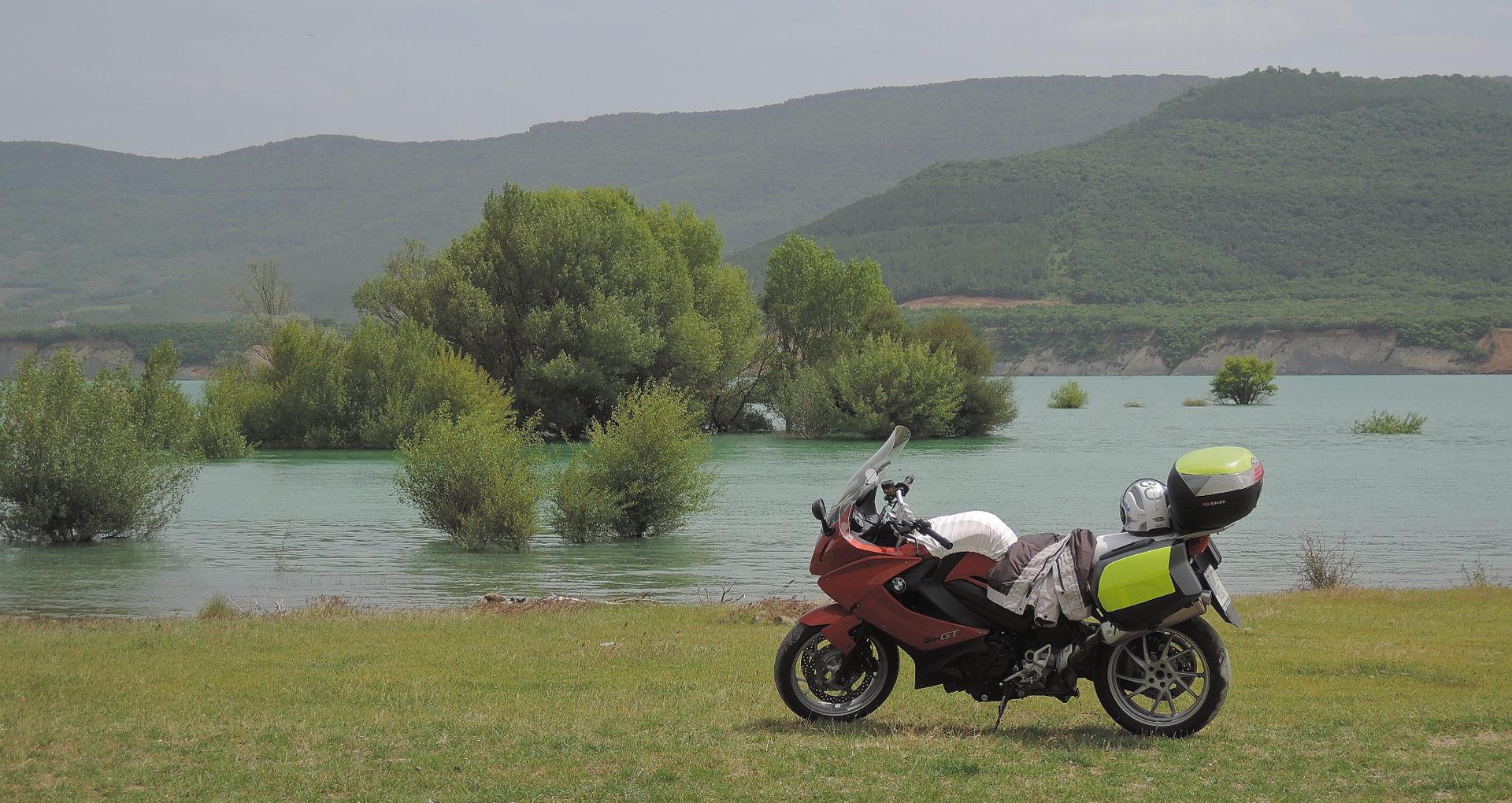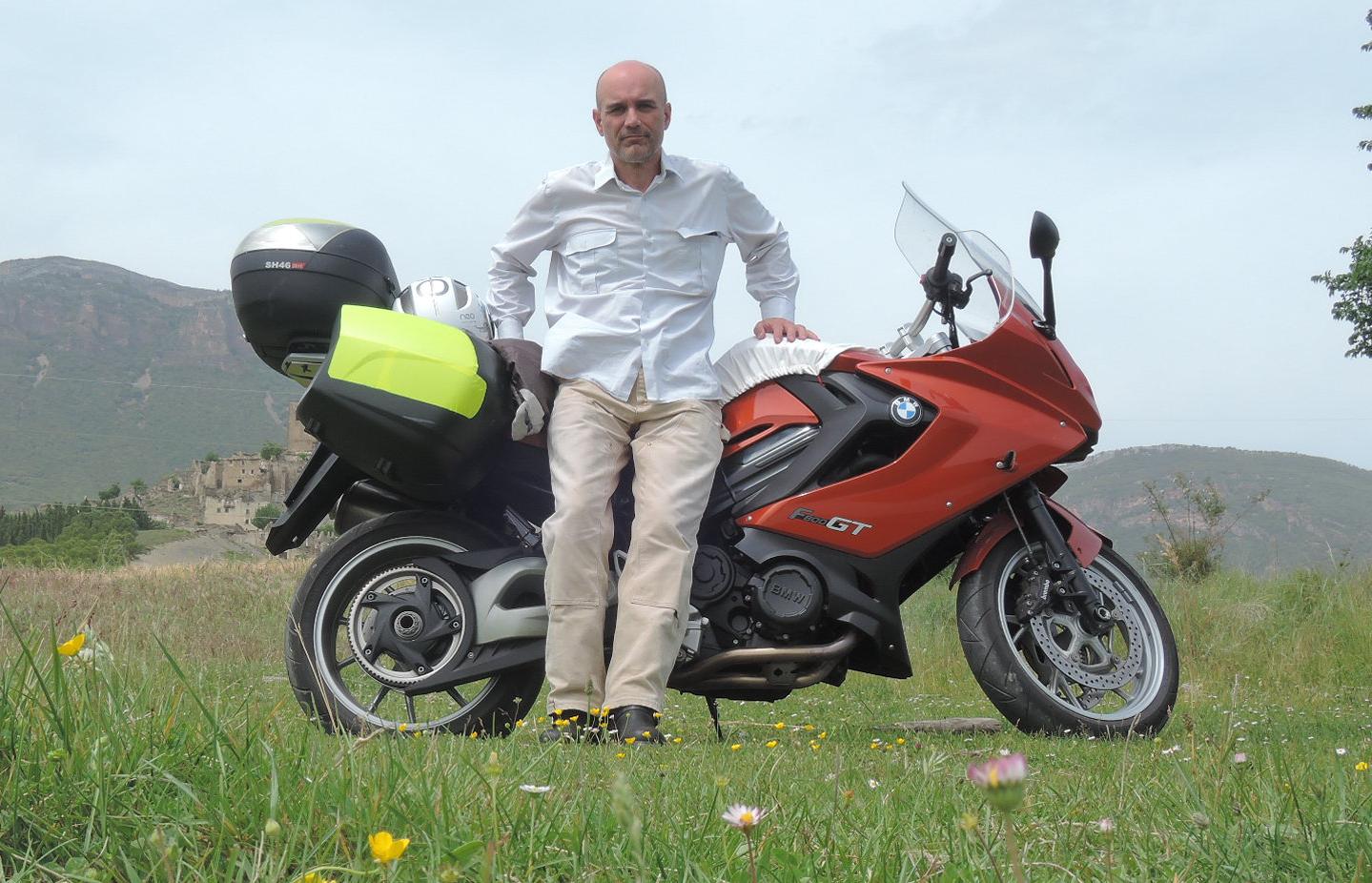 On a more prosaic and "earthly" environment, among fertile farmlands there is Berdún, standing on a rocky ridge that has resisted millions of years of erosion. We are now in Huesca province, Aragon (well – supposing Huesca belongs to Aragon at all; I'll say why in due time). Berdún is one of those pretty towns from beginning to end, any way you may look at it; with its outstanding location, its medieval wall remains, its houses stooping over the plain, narrow streets connected by alleys and passages, tasteful tiny market square and a number of notable houses, making for an amusing tour.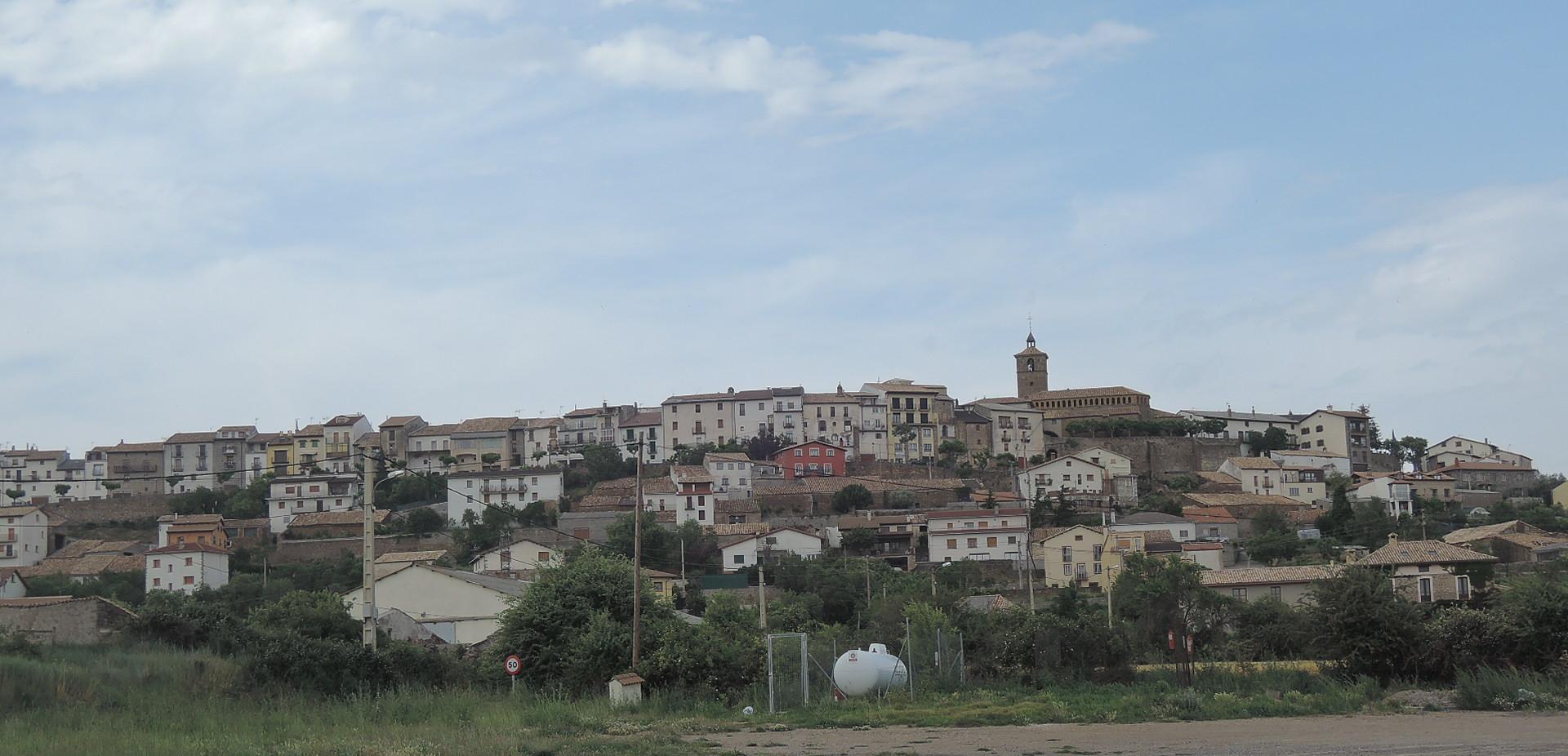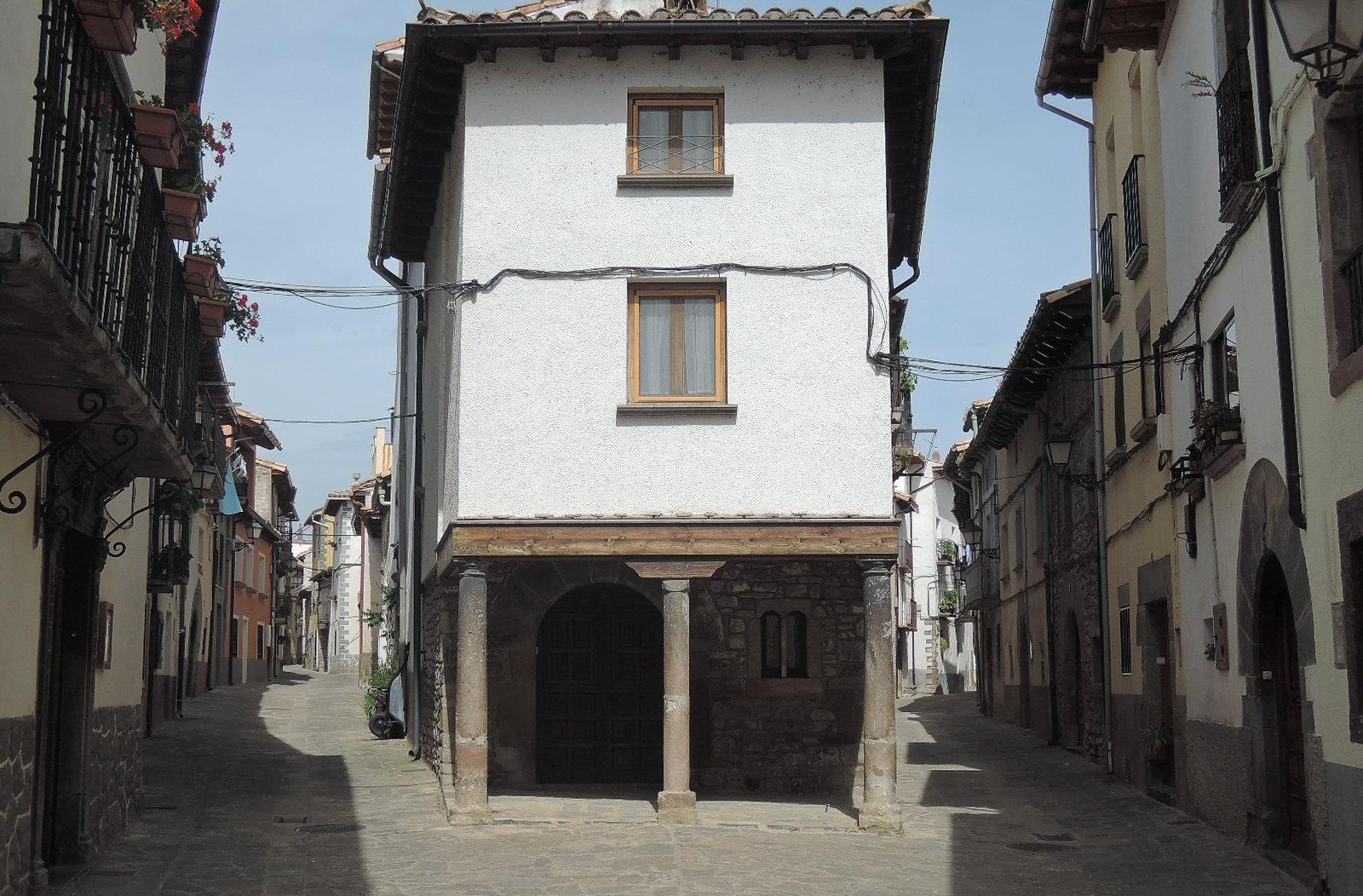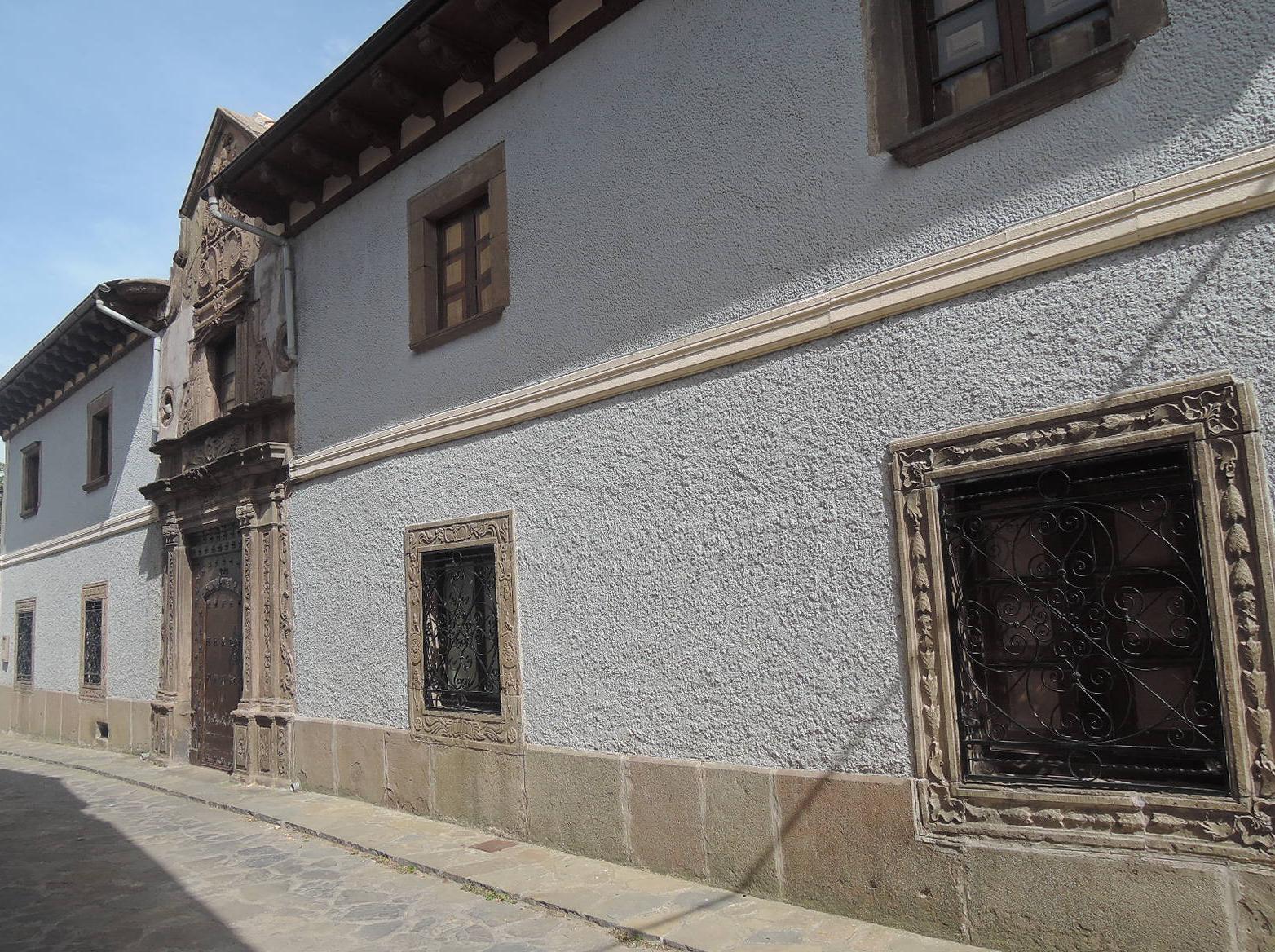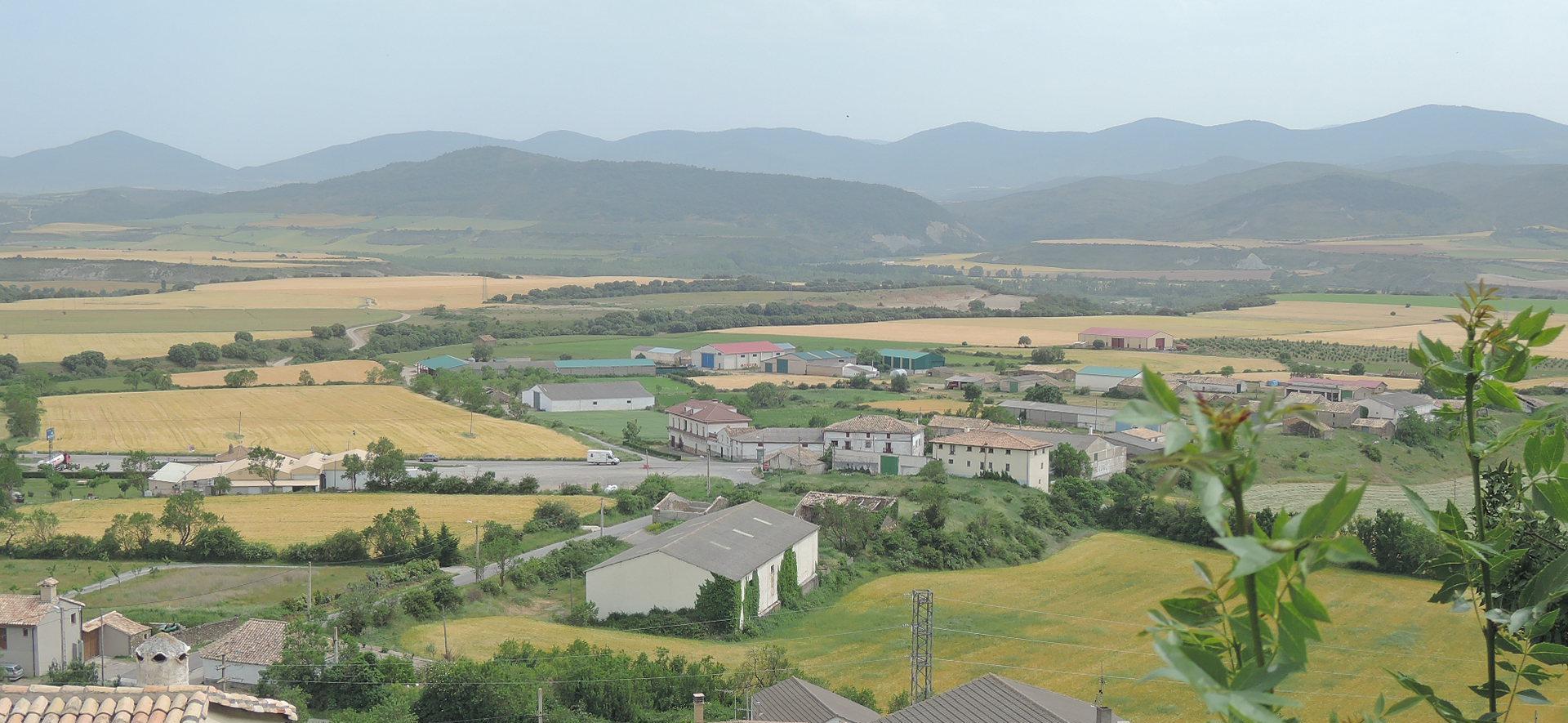 I stayed a good while in Berdún, discovering the village and taking pictures; and I'd have wilfully stayed overnight there had been any vacancies in the only hostel in town. But there weren't, so I had to continue trip until Jaca, the road running among magnificent golden wheat fields, about which (the wheat) I've already written somewhere that there isn't a nobler and most beautiful cereal on the planet.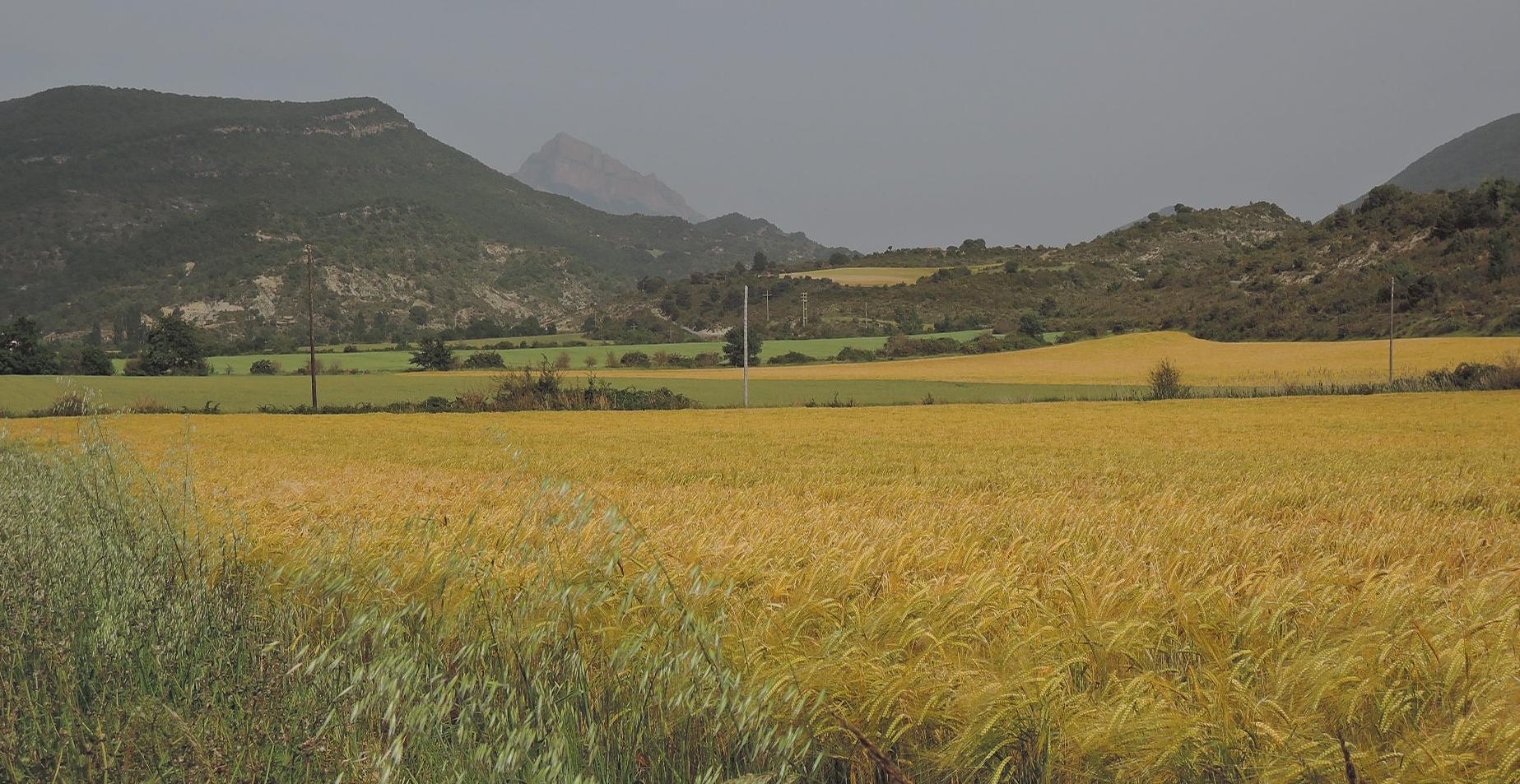 In Jaca it was easy to find accomodation, and I was getting inside the hotel right in time for sheltering from the thunderstorm. One minute later and I'd be soaked. Afterwards, when it cleared up, I explored the city just to find out it is one of the best places for wines and tapas, ever. A true paradise, which made for a perfect end of my day trip.
previous chapter | next chapter
[:]